Put-in-Bay Hotels
South Bass Island, more commonly known as Put-in-Bay Ohio, is home to dozens of bay lodging and hotel choices. We wanted to help out by providing informative content regarding all of the Put-in-Bay Hotels available. Lets face it, most of us have thought about getting the gang together and spending a few days of summer fun at Put-in-Bay! Your Put-in-Bay vacation awaits! Get ready for some fun at the "Key West of the North".
Whether you are looking for hotels with the best nightlife nearby, family-friendly lodging, or even somewhere that is pet-friendly, Put-in-Bay Reservations has your back. Our island has, over the years, developed into one of the top vacation destinations in the midwest United States. Traveling across Lake Erie by a Put-in-Bay ferry is blast. They'll be golf carts rentals available to whip around the island. You'll find Put-in-Bay attractions range Perry's Victory and International Peace Memorial to some of the best swim up bars in the word. With so many different bars and restaurants to choose from, you certainly won't want to miss out on any downtown Put-in-Bay Delaware Avenue action!
Visitors will have a variety of different hotels and resorts to choose from as they begin to plan their trip. Based on style and location we wanted to break down our Put-in-Bay lodging choices into three categories: Put-in-Bay Resorts, Rental Homes and Put-in-Bay Hotels. For each category we will feature 2 Put-in-Bay properties that we think are worth a mention for your island getaway.
Put-in-Bay Resorts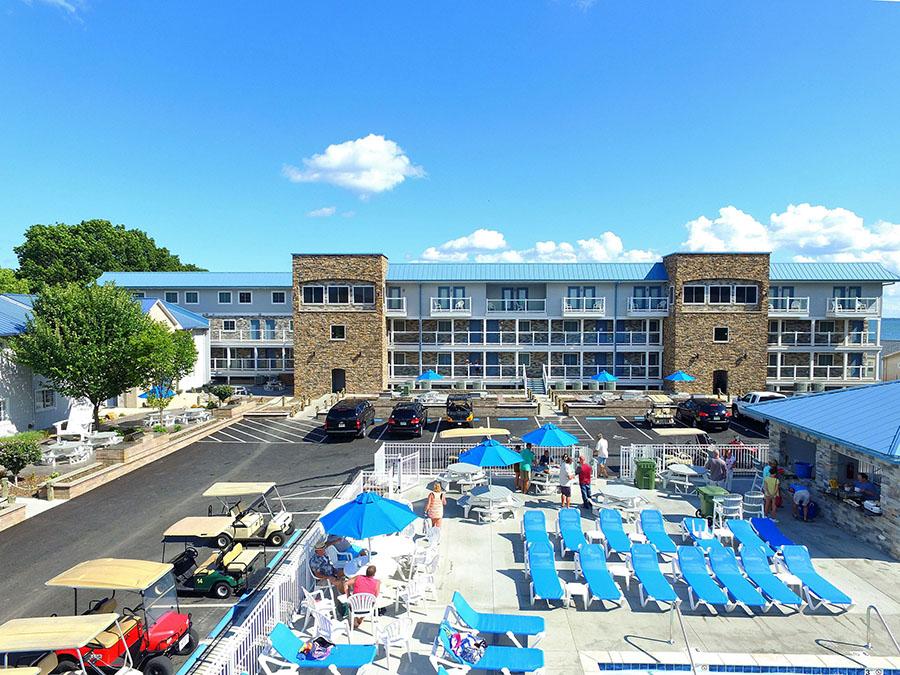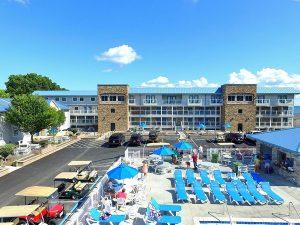 The Put-in-Bay condos offer luxurious, waterfront accommodations for both small and larger groups. Each unit is equipped with a full service kitchen, two full bathrooms and its own private lakefront balcony.  This Put-in-Bay lodging resort is brand new to the island. Construction of the waterfront property was completed back in August of 2016. The resort features different sized rooms ranging from 6-12 guests.  Located on Tri Motor Drive near the Put-in-Bay airport, the condos are just a short taxi ride away from all the downtown fun.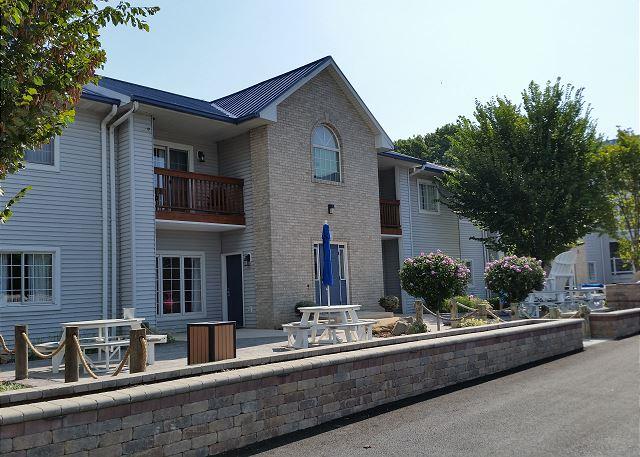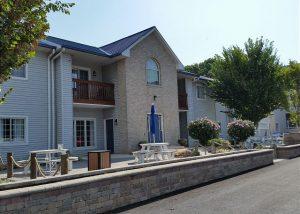 The Put-in-Bay pool view condos offer a less expensive Put-in-Bay resort option. You won't have your waterfront balcony but you will be poolside at their brand new swimming pool. Guests staying at both the Put-in-Bay Waterfront and Poolview condos have access to private golf cart rentals, free wifi, full service kitchens, spacious living rooms and much more.  Guests will also have access to the common area featuring gas grills and plenty of table seating available. The condos are perfect for a week long family fun trip or even a bachelorette party for a Friday and Saturday Night.
Put-in-Bay Ohio Hotels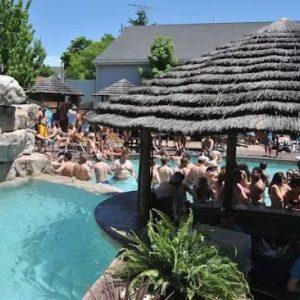 The Commodore Resort is the best downtown Put-in-Bay hotel. The hotel rooms feature free cable, high-speed internet, refrigerator, microwaves and much more. Home to MIST Swim-up Bar, you won't find a better place to hangout when staying at the Commodore Resort. During busy summer days, the hotel will host massive pool parties, bring in some of the best DJs and offer fun drink specials.  They have a full service front desk that is always willing to help guests with check-in, check-out and everything in between. It is no coincidence they are considered to one the Put-in-Bay's best hotels. Feeling hungry? The Commodore Resort is also attached to one of the island's favorite restaurants, Mr. Ed's Bar & Grille. Golf cart rentals are available right around the corner at the Put-in-Bay Golf Cart Depot. You'll also love the jacuzzi!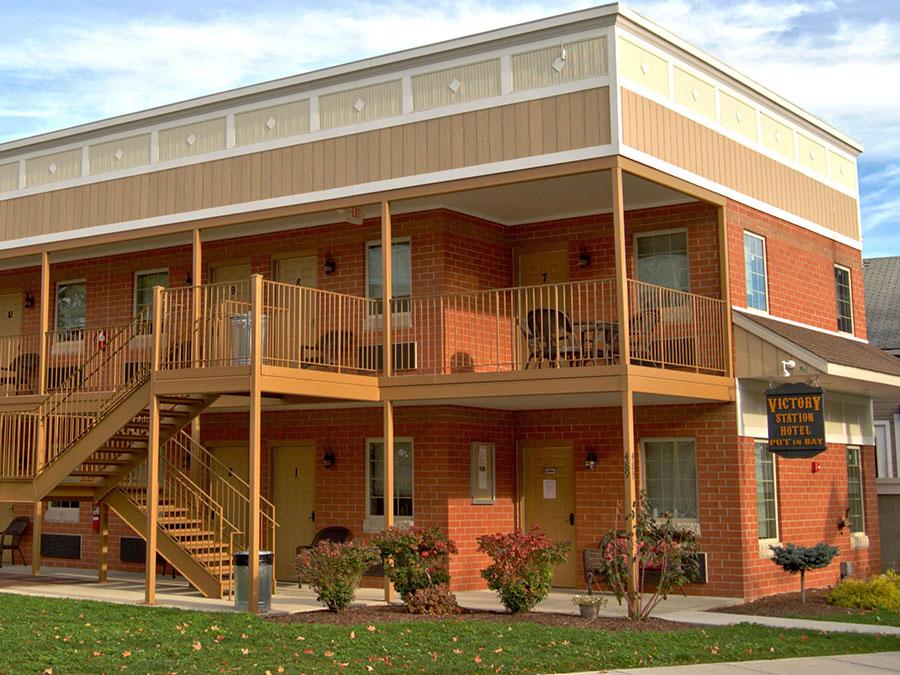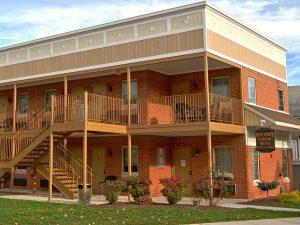 Built in 2013, the Victory Station hotel is one the newest Put-in-Bay hotels on the island. The name pays tribute to the iconic Hotel Victory which, at the time, was one of the largest, most luxurious resorts in America. Single, double and patio hotel rooms are equipped with amenities like luxurious vanities, large flat screen TVs and spacious rooms. The Put-in-Bay Golf Cart Depot is onsite for guests wishing to ride around in a golf cart rental.  The Victory Station Hotel in conveniently located just steps away from downtown attractions like Put-in-Bay Brewery and many more!
Put-in-Bay Home Rentals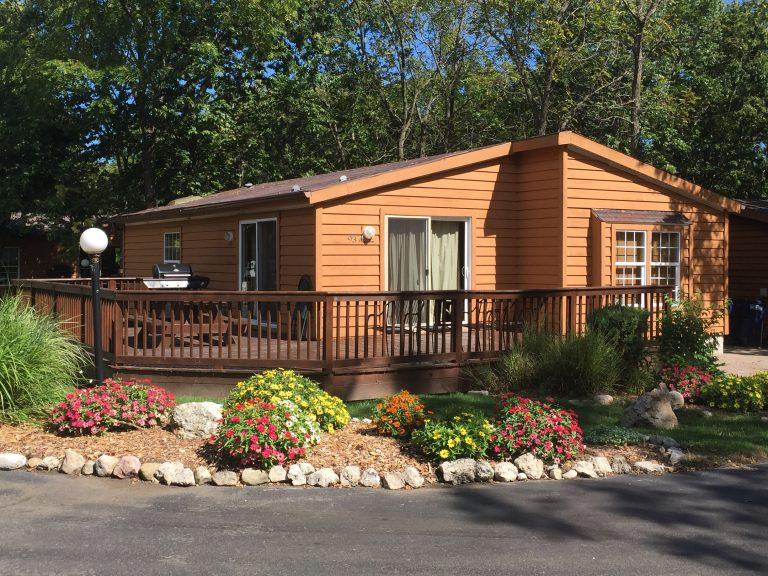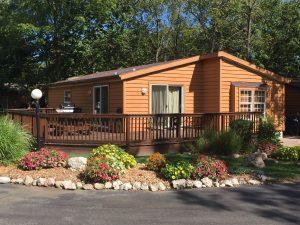 The Island Club features some of the best vacation rentals on the island. For 30 years, the Island Club has offered the best group lodging on Put-in-Bay. With homes that sleep anywhere between 8 and 16 people, you won't find a better place to stay. The rental homes feature full kitchen, outdoor decks, multiple full bathrooms, spacious common areas, and a driveway that can fit two cars. Onsite you'll find golf cart rentals, a new and improve outdoor swimming pool and a pavillion available for rent for big parties. The Island also hosts annual customer appreciation parties like the Spring Fling and Fall Ball with free food and beer!
The Bird's Nest Resort is located near the Put-in-Bay airport and features affordable rental cabins. These cabins are offered in king rooms, double rooms, 2 bedroom cottages and 3 bedroom cottage. Guests enjoy the peace and quiet that the Birds Nest provides.  The property is welcoming to families and adults. In addition, the Birds Nest Resort is pet friedly so you won't have to worry about leaving your furry friend at home! Kids love going for swim in their outdoor pool area and soaking up some island sun. Guests are just a short Taxi ride away from fun places like Joe's Bar, Perry's Cave, DeRivera Park and more!
Thanks for reading! Put-in-Bay Reservations is the place to do all your Put-in-Bay lodging research!