Put in Bay Kids & Family Friendly Activities
Kids Activities abound on Put-In-Bay Ohio.  There are so many fun Things to Do and Attractions, that the little ones will be exhausted by day's end.  Explore a cave, skip stones across the water and take in the island life.  Memories are waiting to made just a boat ride away.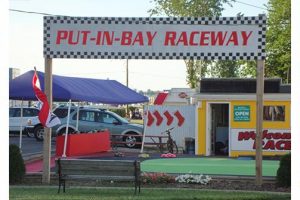 Looking for a day of adventure for the whole family? We've got you covered. Start the day out with a little speed racing and burn some rubber at Put-in-Bay Raceway. This is the perfect attraction for all ages and the raceway has a selection of remote control cars to compete for the title of first place! They might seem small, but these little cars can reach speeds of over 50 miles per hour! Challenge your crew and see who ends up taking home the raceway bragging rights. All that racing...
View More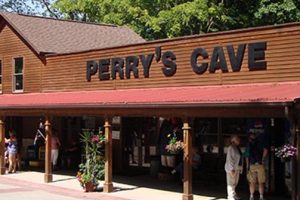 Perry's Cave is a very special feature of Put-in-Bay. Located at the heart of Perry's Cave Family Fun Center, this limestone cave is a testament to the island's unique ecology. Perry's Cave Family Fun Center. This complex includes a variety of activities for the whole family. From a 25-ft rock wall, Gemstone Mining, and also the Butterfly House, Perry's is stocked full of fun. Kids and kids at heart flock here all summer long. A favorite is definitely the War of 18 Holes, a historical mini-golf course based around the...
View More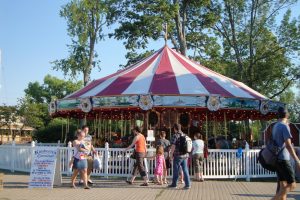 Kimberly's Carousel is a beloved fixture of downtown Put-in-Bay. Constructed in 1917 by Allan Herschell, this vintage carousel is much the same today as it was 100 years ago. One of the few remaining carousels of its kind, the brightly colored Kimberly's Carousel has all sorts of animals to ride. It plays joyous music that can be heard throughout the streets of downtown. Kids and adults flock to this island institution to take a ride. Next-Door Neighbors Located right on Delaware Avenue, Kimberly's is across the street from DeRivera Park. This...
View More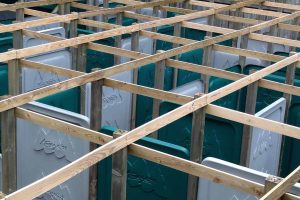 Fort aMaze'n is just one of the fun activities to found at Perry's Cave and Family Fun. This challenging maze is fun for both kids and adults. Try and beat your previous time or challenge friends to a maze off. For those that prefer to heckle, there is a observation tower available. Just don't throw things in the maze. Participants grab a passport upon entry to record their start time. They then head off into the maze, avoiding obstacles, and trying not to get too lost amongst all the twists...
View More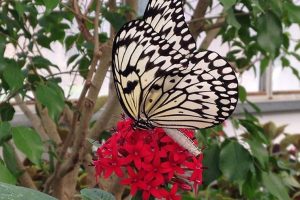 Located on the Perry's Cave and Family Fun Center campus, The Butterfly House at Put-in-Bay is a wonderful attraction for both kids and adults. Opened in 2004, this 400 square foot aviary is brimming with beautiful butterflies, butterfly bushes, and soothing music. These fluttering creatures are really something magical. Butterfly House Highlights Visitors are invited to stroll along pathways and discover secret passageways. There are over 50 species of butterflies from all over the world flying around. Keep an eye out for the dazzling Mosaic from Central America and the...
View More
Bring the kids on over to Put-In-Bay for a family friendly stay.  For the best rates and availability, stay on the weekdays ranging from Sunday through Thursday.  Also, the atmosphere is perfect for golf cart trips, bike rides and special time with family.
Put-In-Bay is home to a great Parks system.  The variety and volume of parks for such a small island is astounding.  With National, State and Local Parks, as well as Nature Preserves and Conservancies, there is plenty of natural space to explore.  Take a hike, catch a fish and live the island life.
Next, many of the great Put-In-Bay attractions feature kids activities.  Great places like Perry's Family Fun Center and Adventure Bay with several entertainment choices.
Kids Activities at Put-In-Bay are Awesome!
There is so much for kids to do on the island.  So, utilize this page to plan your next outing to South Bass.  When you do, bring the whole family to make memories to last a lifetime.