Fort aMaze'n is just one of the fun activities to found at Perry's Cave and Family Fun. This challenging maze is fun for both kids and adults. Try and beat your previous time or challenge friends to a maze off.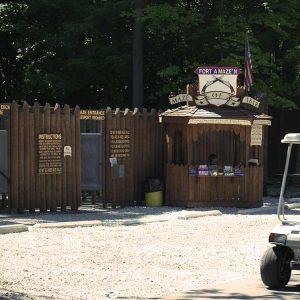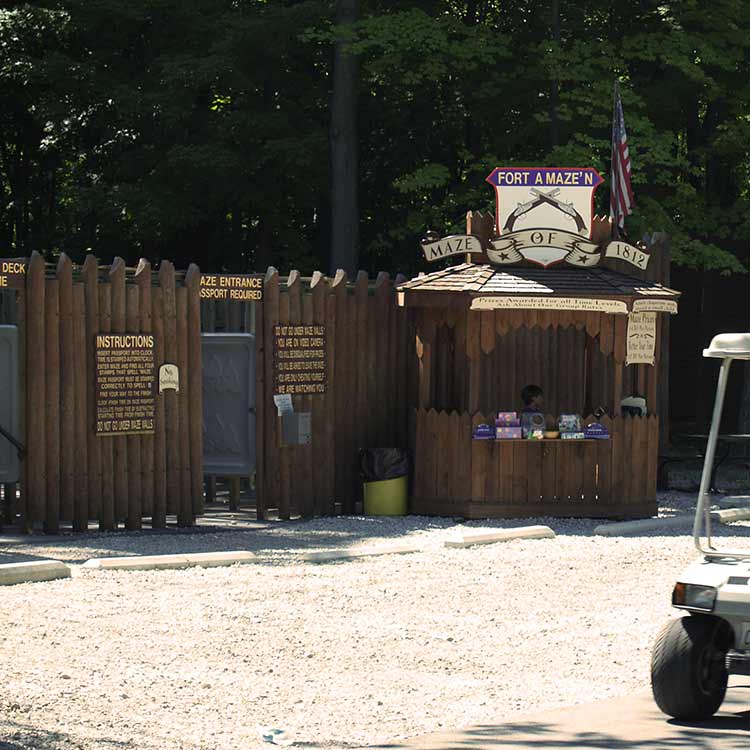 For those that prefer to heckle, there is a observation tower available. Just don't throw things in the maze. Participants grab a passport upon entry to record their start time. They then head off into the maze, avoiding obstacles, and trying not to get too lost amongst all the twists and turns. Whoever reaches the end fastest is the winner!
Additional attempts are offered at a discounted rate so you can keep trying to get faster and faster until you run out of steam.
Perry's Cave and Family Fun Center
One of the main destinations on Put-in-Bay, Perry's offers up a great deal of diverse and exciting activities. Everything is built around the cave itself. This natural wonder is a 52 feet deep limestone cave.
Tours leave the visitors center at regular intervals. Guests descend into the cave, make sure to bring a jacket, and once at the bottom will see a rare underground lake. The lake was once used as a water source on the island, most notably at the luxurious Hotel Victory.
That's to say nothing of the other activities including the Rock Wall, real Gemstone Mining, and the War of 18 Holes Mini Golf course. Learn all about the War of 1812 while you play the game. Refuel at DanDee's Snack Shack.
Perry's Location
Just down the road from the bustling downtown, this part of South Bass Island contains lots of fun things to do. Visiting with a group of friends? The Heineman Winery is close by and offers a beautiful Wine Garden with tastings. Joe's Bar is an island favorite with a big backyard and lots of bar games. Goat Soup and Whiskey serves up delicious, fresh food with a sophisticated cocktail menu.
Testimonials
Kathy T: "We did go into the cave at Perry's cave but there are other things to do. The butterfly house is here and the antique car museum, a rock climbing wall, 18 holes miniature golf, Fort Amaze'n, and gemstone mining. Depending on what you want to do you could easily spend the day. To go into Perry's cave you go into the store and are broken into groups to explore the cave in a narrated tour."
JB: "This is a great place to spend a few hours. The cave is the perfect size for smaller children. There is just enough walking to make it feel like an adventure – without tiring out a 5 or 6-year-old. On the surface, there is a fantastic maze, a great butterfly house, a rock climbing wall, a miniature golf course, a gem mining station, and lots more. I found the combo tickets (1 fee for 3-5 activities) to be very reasonable in price. The butterfly house is especially worth a visit. The gardens in/around it are beautiful."
Maree D: "Put in Bay is known for the party atmosphere, but there is much fun to be had with the kids too! Perry's cave is exciting but also on the premises is putt-putt, a maze, butterfly center, prospecting for "gems" and much more. My kids look forward to this every summer!"
There are no reviews yet. Be the first one to write one.