Put in Bay Watercraft Rentals: Jet Skis & Boats
Put-In-Bay Boating is an integral part of island life.  Boats bring everything the island needs to survive.  This includes both supplies and the very people who love to come and spend time on the Lake Erie Islands.  The Marinas and docks flanking the downtown area welcome boaters into the harbor. (If you're looking to rent dock space click here)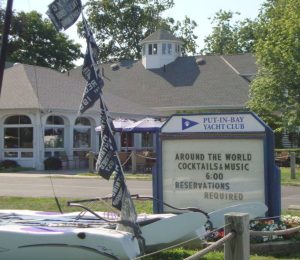 The Put-in-Bay Yacht Club is a private social organization located on Bayview Avenue close to the Miller Marina. They promote all types of boating on the island from sailing, powerboating, and all other aquatic sports. They regularly host a series of events including picnics, parties, cruise outs, and numerous other social functions. The entire club has a lively, friendly vibe. Join the club for only $295/year. Use their docks, facilities, and be a part of an important Put-in-Bay institution. Put-in-Bay Yacht Club History The Put-in-Bay Yacht Club is one of...
View More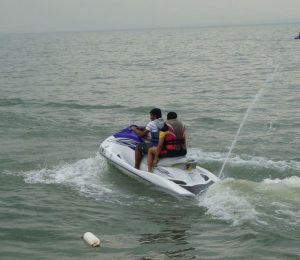 Put-in-Bay is all about that lake life. Lake Erie is one of the main attractions of the island and the best way to experience it is by boat. Good thing Put-in-Bay Watercraft Rentals provides high-quality boat rentals along with crucial safety training. That way you are guaranteed to have the best time imaginable. Choose from jet skis, powerboats, and kayaks. Each vessel offers its own kind of fun. Jet skis are all about speed. Zoom around in one of our powerboats then head downtown (or just up the hill to...
View More

The Public Docks of the island are a favorite for those involved in Put-In-Bay Boating.  They offer transient docking to vessels wishing to stay for a period.  Full electric service and water hook ups are available.
Also, there are private docking options on the island.  The Crew's Nest has ample dock space available to its members.  This private club boasts a large pool, restaurants and bars and much more.  The Park Place Boat Club also offers a place for Put-In-Bay Boating and Docking.  A club membership is required and affords guests use of dock space outside the Keys Restaurant.
We Love Put-In-Bay Boating!
Feeling the wind and lake mist while scurrying across Lake Erie is special.  Once to the island of Put-In-Bay, tie up and enjoy the inviting atmosphere.  Great restaurants and taverns are just steps away.
Also, If you are looking to bring your boat to Put-in-Bay and need more information on renting space click here. You can also go to the "PIB Info" tab and click the "Community services" option in the drop-down menu!