Thank you for entering one of our Put-in-Bay Free Weekend Contests! You may have entered our Facebook Pictures Contest. Or maybe you submitted some Instagram photos from your recent stay. Perhaps you were part of our Facebook Likes Promo? Whatever method, you now have a chance to win every month. And just in case you haven't entered yet, read on down below to learn how to enter (or enter again).
What Do I Win?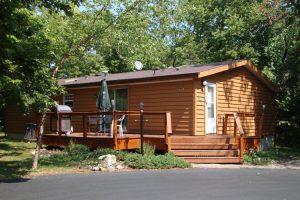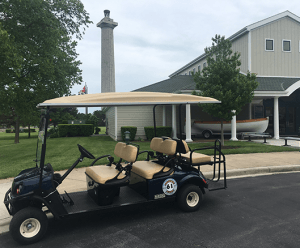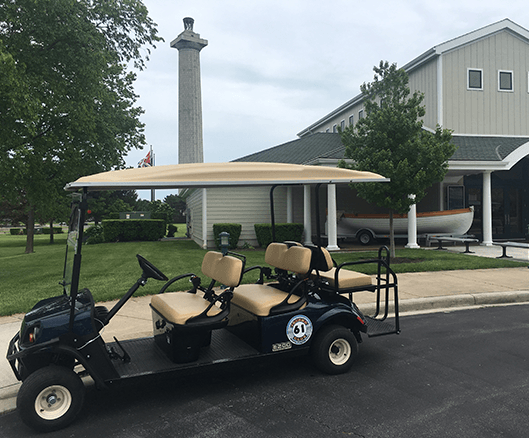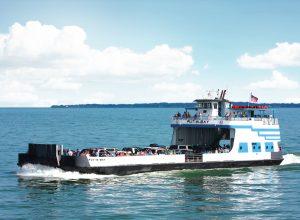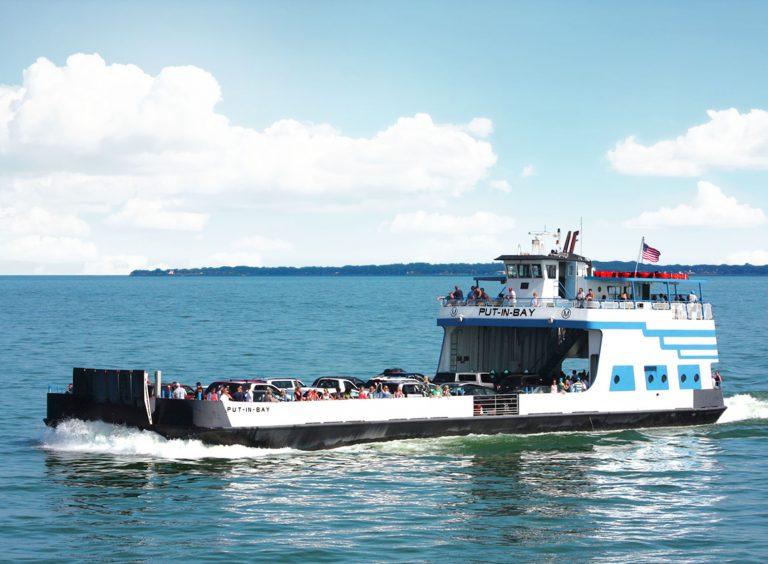 If you're one of our lucky winners, you'll be treated to a free two-night weekend stay in the Fall in one of our famous Island Clubhouses. And we mean FREE… no taxes, no service charges… free! You and up to 7 of your friends will get to enjoy an amazing vacation rental with a full kitchen, a patio with a private grill, and access to the Island Club pool. This is one of the most fun places on the island! You also win a golf cart rental for the weekend. A four-person Put-in-Bay golf cart rental is included in your prize package. The ferry rides will also be on us, and we'll throw in some coupons with great savings for popular island businesses for good measure.
But even if you aren't a winner, you'll still be getting something very valuable. Our monthly newsletter is packed with Put-in-Bay specials and big news so that you always have your finger on the pulse of Put-in-Bay! If you're even beginning to maybe think a little bit about coming to Put-in-Bay in 2019, you certainly want this newsletter. We're the island experts, and this is where we share our knowledge!
What Is Put-in-Bay?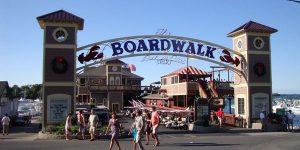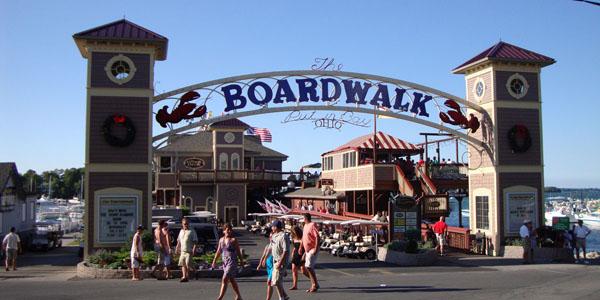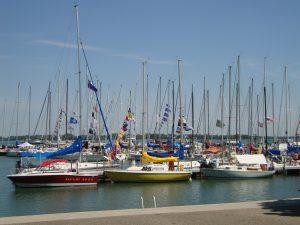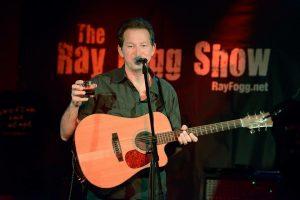 Guests travel to Put-In-Bay on South Bass Island to relax and enjoy a break from the daily grind. Put-In-Bay is in close proximity to most big cities in the Midwest so it is a great "one tank destination". Known as "The Key West of the North", Put-in-Bay makes you feel like you're in the Caribbean. And if you enter and win one of our Put-in-Bay Contests, you might visit for free!
Bring your family or bring your friends, the Put-in-Bay Island Club rental homes and waterfront condos are the perfect spot for any getaway. In the center of both the Island Club and Condos complexes, you will find a relaxing heated pool to enjoy while making new friends. Furthermore, both pools allow guests to bring in their own beverages (as opposed to $5-$8/drink downtown). This is a great perk for vacation fun-making and money-saving.
Enter To Win!
What's better than spending two nights with friends and family at fantastic Put-in-Bay Ohio? Doing it for FREE! Here's your opportunity to do so! Just enter one of the Put-in-bay Contests below and you'll be entered into our Free Weekend Contest!
So what are you waiting for? If you sign up today, you definitely get a monthly email filled with great island deals and more, and you might even get a free two-night stay at Put-in-Bay's famous Island Club. You can't lose, you can only win or win more! Fill out the form below to sign up for the Free Weekend Contest and Island Newsletter!
Current Put-in-Bay Contests
Free Weekend Contest: https://www.islandclub.com/free-weekend
Facebook Likes Giveaway: Go to Facebook and LIKE three of our pages, then send us an email at reserve@putinbayreservations.com letting us know!
– Island Club Home Rentals – https://www.facebook.com/putinbay/
– Put-in-Bay Ohio – https://www.facebook.com/putinbaydotcom/
– Put-in-Bay Island Guide – https://www.facebook.com/PutinBayIslandGuide/
Instagram Promo: Tag us in at least 3 of your favorite Put-in-Bay Instagram Photos and then send us an email at reserve@putinbayreservations.com letting us know!
– Island Club Home Rentals – https://www.instagram.com/islandclubpib/