Put in Bay Free Weekend Contest
You are moments away from entering our Put-in-Bay free weekend contest. You are also signing up for our free monthly (more or less) newsletter to stay informed of specials. Winners will be notified of their winning entry each month! Thanks again for visiting our website and we hope to See You At The Bay soon!
Win A Free Weekend At The Bay
What Do I Win with a Free Weekend?
Each month, we select one entrant from our Free Weekend contest. Each winner gets a weekend stay at Put-in-Bay at the Island Club and a 4-person golf cart rental. The winner only has to pay taxes and a refundable security deposit. Dates and availability restrictions do apply.
Put-in-Bay Newsletter
Your entry into the Free Weekend contest entitles you to subscribe to our Put-in-Bay monthly newsletter. We try to offer the most up-to-date specials, events, and South Bass Island news. Golf cart specials. Lodging Specials. Last-Minute Availability.
Your Island Memories
Looking to earn a second entry into our monthly contest? Submit your best Put-in-Bay photograph for our photo gallery and we will add another entry for you into our free weekend contest. It is as easy as that! You can easily contact us and submit your extra entry.
What Can I Do While I Enjoy My Free Weekend?
Put-in-Bay, Ohio has countless activities to explore during your stay on including monuments, caves, wineries, and more!!! Here's a list of Put-in-Bay attractions you can enjoy during your stay:
Perry's Victory and International Peace Memorial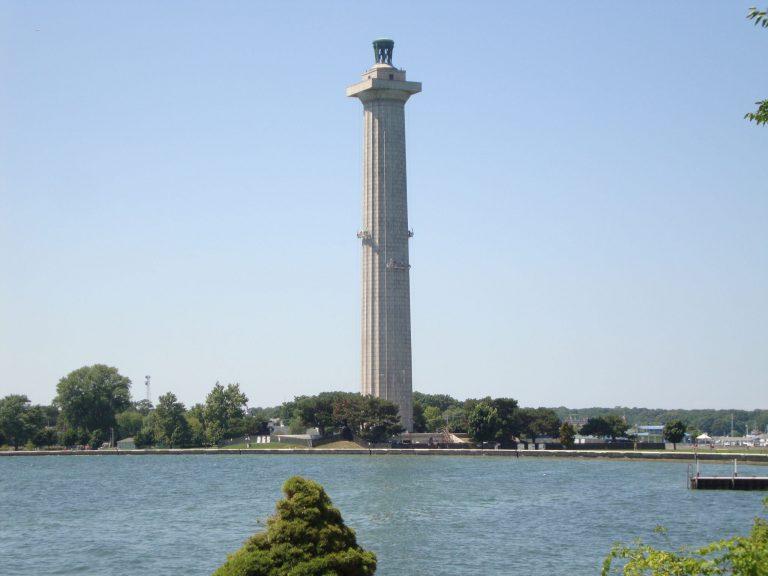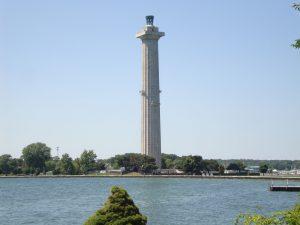 More commonly known as "Perry's Monument" is by far the most famous thing on South Bass Island. When open, you can take tours of the inside and you even get to take an elevator to the top for the best view of the entire island. The statue was built in honor of Oliver Hazard Perry to commemorate his victorious battle during the War of 1812 in "The Battle of Lake Erie". You can find the monument as a staple of most logos for businesses on the island and many other places if you lookout for it.
Perry's Cave and Family Fun Center


Perry's Cave was originally discovered by Com. Oliver Hazard Perry and now includes tours of the cave, an antique car museum, mini-golf, maze fort, butterfly house, and other family-friendly activities! We definitely recommend playing mini-golf because it's one of the best and most fun courses you can find. You can also check out the general store inside for some crazy geodes and gemstones, or mine them yourself outside!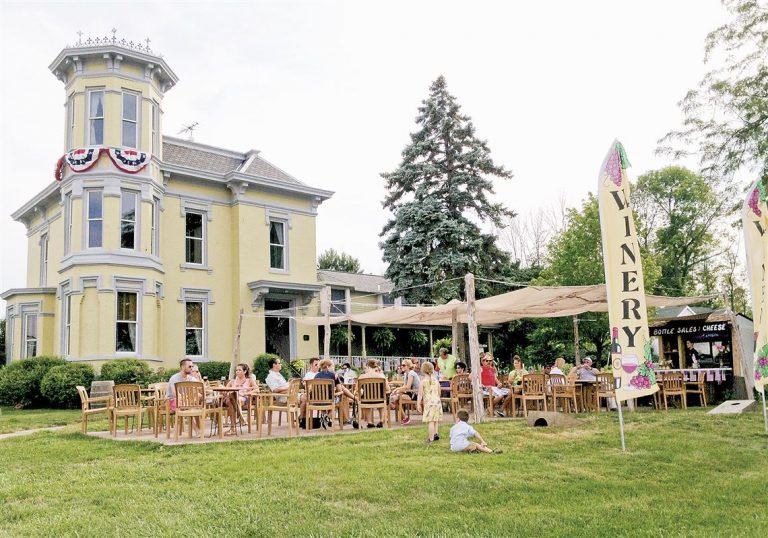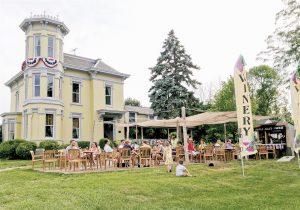 The Put-in-Bay Winery is a place you definitely need to check out while you're here. They have amazing wine tastings, a tour of the property, and awesome garden seating for you and your guests to enjoy. All of the grapes for their original wine are grown right here on Put-in-Bay Island! If you explore the island you can even find the vineyards, just make sure to be respectful and not touch them.
You can also check out the visitors center for information on more activities, upcoming events like Pyrate Fest, Jet Ski Rentals at the State Park, concerts, reenactments at DeRivera Park, and more during your free bay vacation! Enter now to win your own getaway!!!
Don't forget to also check out the Lake Erie Islands Historical Society Museum where you can check out awesome historical artifacts and even buy some they have for sale!
Where do I Get to Stay When I Win?
Congratulations, if you won the free weekend you get to stay at South Bass Island's best rental homes, The Island Club Rentals!!! The Island Club has all the amenities ask for in Put-in-Bay lodging, including air conditioning, free WiFi, full kitchen, outdoor pool access, private deck, propane grill, pavilions, free cable TV, and full baths with enough room to sleep 8-12 people!
What makes Island Club so awesome and unique is the fact the during the week it's really chill and family-friendly, but then once the weekend comes you can watch the families leave while the bachelorette parties roll in!!! They even have their own Put-in-Bay taxi service to take you to experience the awesome nightlife at all the bars like Mr. Ed's and The MIST swim-up bar in downtown Put-in-Bay! The Island Club is clearly the best, but you probably want to see that for yourself. So don't let us tell you, click here to read reviews from our guests!!
How to Get Here When I Win
There are two main Put-in-Bay ferries to get to the island, those being the Miller Ferry Line boats from Catawba or the passenger service only ferry the Jet Express from one it's two docks in either Sandusky or Port Clinton. If you're coming from Cleveland then the Miller Ferry dock is the closest and if you come from near Toledo then the Jet Express is most likely closer.
Come Anyway
Even if you don't win the free weekend you should still come to enjoy the Island. Book a Put-in-Bay hotel, rental home, bed and breakfast, vacation rental, or Put-in-Bay Resort. With so many options we're sure you can find the perfect place for you! Click here or look at our "Lodging" tab to find out more! We hope to see you very soon!!!