Put-in-Bay Restaurants: Taste the Island Flavor
Craving a scrumptious cheeseburger? A juicy steak in a five-star setting? Some of the best chocolate the world has to offer? You can find it all at Put In Bay restaurants. While South Bass Island is small, it is packed with diverse, delectable and downright delicious dining options your entire group will enjoy. Not to mention all the Put-in-Bay bars as well!
Here, we have done all the work for you, collecting details about the best Put In Bay restaurants, including their locations and contact information. That way, all you have to do is scroll down this page and make a decision about what you want to eat during your island vacation—although that may be easier said than done!

Best Put-In-Bay Restaurants for All Tastes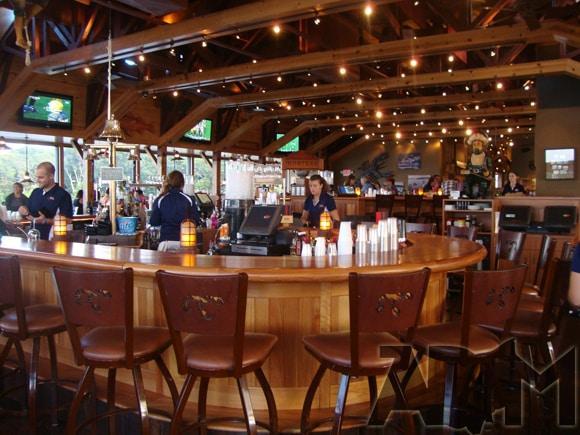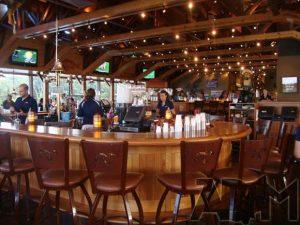 There are so many great options for Put-in-Bay Dining.  Whether you are looking for a quick bite or a fantastic dinner, options abound for guests.  Get a taste of the local Lake Erie flavor with a delectable Walleye Platter or Perch Sandwich. The Lake Erie Islands are truly a culinary delight.
One of the most beloved Restaurants in downtown Put-In-Bay is the Boardwalk Restaurant.  Here, hungry travelers are presented with an impressive variety of options. Within one complex, guests can choose from casual fares like Cheeseburgers and Hot Dogs to the more refined like Lobster Mac and Cheese and Blackened Mahi Mahi at the Upper Deck.  The Boardwalk is most known for its famous Lobster Bisque.
Also, at Rita's Cantina on the top deck, guests can indulge in scrumptious tacos and nachos.  Add a delicious Margarita and let the fiesta begin!  Lastly, for guests wanting a quick bite, there are fast-casual options available on the main deck.  From nearly everywhere, at The Boardwalk, there are beautiful views of Put-In-Bay harbor.  So, stop in and see what the buzz is all about!
The sister property to the Boardwalk is The Keys Restaurant.  It is located just across the Public Docks, near the Jet Express terminal. Stop by and be transported to the Florida Keys.  Furthermore, a Florida Keys inspired menu and entertainment will set your worries adrift and the good times flooding in.  Also, exceptional views of the Perry Monument are found here.
So Many Great Put-In-Bay Restaurants to Choose From!
There is a great deal of variety on Put-In-Bay.  Mossbacks Grille on the corner of Catawba and Bayview Ave has some of the best appetizers, burgers, and entrees on PIB.  Also, they boast great specials daily.  Just across the street is Topsy Turvey.  Here, they are known for excellent Reuben and Cuban Sandwiches. Hooligans Irish Pub on Catawba Ave is the place for classics like a pint of Guinness and Fish and Chips.  So, there is no excuse for leaving South Bass hungry!
The great food continues at the Put-In-Bay Brewery and Distillery.  Pair a tasty appetizer with a house-made brew or grab the freshest pizza to go.  A few steps away, indulge in a sweet crepe at the Forge Creperie.  Stop in for their legendary brunch and leave with a happy tummy!  Next, continue the Catawba Avenue tour with a stop at the Reel Bar.  Lastly, you can choose from inside or outside seating at this local favorite eatery.
For a tasty quick service meal, be sure to check out The Chicken Patio.  Their location is on Delaware Ave, next to the famous Roundhouse Bar.  Nearby, Pasquale's Café has the best breakfast around.  Also, they have great pizza.  The Boathouse Bar and Grille boasts excellent Lake Erie Perch and optional outdoor seating.  Take in great views of Derivera Park with some great island grub.
Another highly-regarded Restaurant at Put-In-Bay is the Goat Soup and Whiskey.  The name pars well with the culinary treats a diner can expect here.  The Goat prides itself on preparing from scratch soups daily, which change daily.  The from-scratch mentality carries over to their impressive menu.  Homemade meatloaf and prime steaks are sure to please.  Scrumptious Italian pasta and juicy steaks are available.  However, there is one item that The Goat is most known for.  Also, The Perch Tacos are nothing short of legendary!  Lightly fried Lake Erie Yellow Perch is paired with cabbage, fresh salsa, and a secret citrus sauce.  They are a must-try on South Bass Island!
Put-In-Bay Pizza and Late Night Eats
There are not many foods more loved than a pizza.  Fortunately, the Put-In-Bay Pizza scene has tasty pies for hungry travelers. An island favorite that has locations on the mainland in Catawba and beyond is Cameo Pizza.  Cameo is now located in Mr. Ed's Bar.  The new location has been a hit and has made this great pizza even more accessible.  Also, guests can enjoy some of the best live entertainment at Mr. Ed's.
What beautiful Summer Day would be complete without some Ice Cream!  Put-In-Bay Ice Cream options include the Dairy Isle and the Candy Bar.  Each boasts excellent sweet treats that will satisfy the kids and kids at heart!  Grab a hand-dipped cone or sundae piled high with toppings.  Satisfy your sweet tooth!
Be sure to check out the variety of dining options found here on this site.  Simply head over to our Put-In-Bay Restaurants Page for additional information, menus, and more.
Restaurants and Dining In Put In Bay: What You Need to Know
Here's what we know, the restaurants in Put In Bay will not disappoint! From scrumptious seafood and fine dining to chicken wings and bisque and chowder you can't resist, the island has become a Mecca for good food and a good time. And the best part? All this flavorful food is just a short golf cart ride away. No driving necessary! This means you can get an unbeatable lunch and be back at the beach in no time flat.
If you are looking for a little more than just a meal, many establishments serve outstanding food during the day, then turn into entertainment hotspots by night. There are many things to do in Put-in-Bay, especially at night! From comedians to nationally known musical acts, you are sure to find excitement and variety your group will remember for a lifetime.
With so many dining options, many of which offer a genuine beach vibe or an unbeatable view of the water, you will soon forget you are on an island off the coast of Ohio and start to believe you are visiting the Caribbean. Put In Bay restaurants have so much to offer, and you are about to find out why!
Late-night dining options include Joe's Bar out by the state park, Mama Marias right next door, and Mr. Ed's Bar and Grille downtown. If you are up really really late, then it must be morning so head over to the Village Bakery for a quick danish and coffee.
We know, we know. This list makes it nearly impossible to choose just one or two Put n Bay dining restaurants during a short stay. Everything is so good! May we suggest extending your stay? Or visiting again soon? Book your next stay today!
Top 10 Put-in-Bay Restaurant Questions