Put-in-Bay Events Calendar 2024!
Welcome to the best resource for all Put-in-Bay events and entertainment! The island offers something for everyone whether you are vacationing with family or friends. Check the list or just doing a couple's retreat. Check below for a list of all upcoming events on Put in Bay Island this summer and see when you should make your way to this great Lake Erie Island.
The Events on Put-in-Bay and South Bass Island offer the island entertainment throughout the season. Visitors can expect a wide range of fun things to do in Put-in-Bay.
Planned activities range from time and peace with nature observing a migratory bird species to an exhilarating show with entertainment superstars like Kid Rock and other great entertainers. There's so much going on in Put-in-Bay!
This resource is an excellent Guide to Put-in-Bay happenings throughout the year. Stay tuned as we will add more content and update events to keep you informed.
Upcoming Put In Bay Events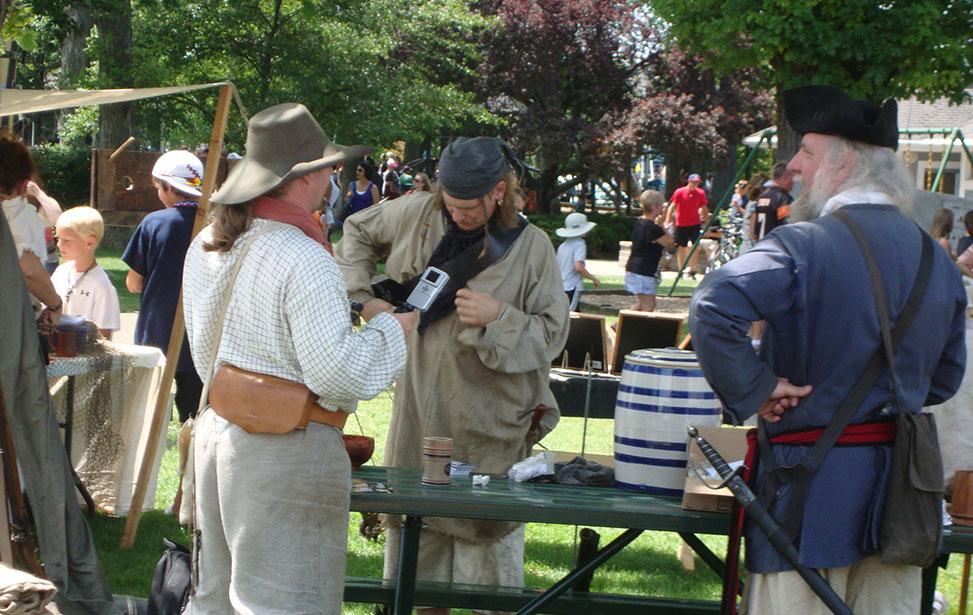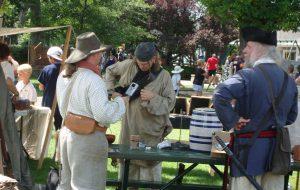 This is the preferred resource for Put in Bay Events and Entertainment, from the summer days in June to the fall events in October.  Here, you will find all of the very best Put-In-Bay concerts, festivals, and fun activities.
Events range from family fun to fishing tournaments, with activities both day and night.
Choose your Put-In-Bay Events
Many guests will plan their trip to South Bass Island by checking on upcoming Put in Bay Events.  The majority of the fun runs from Early April until the end of October.  However, the fun folks at Put-In-Bay keep the fun going all year round.  The Calendar of Events will keep you updated on the happenings month by month.  From the fun with the April Weekends and the Bachelorette Weekends to the Key West Days in June, there is something for everyone.
The season kick-off Event is the Put-In-Bay Spring Fling at the Island Club.  Here, guests from premier Put-In-Bay Hotel and Put in Bay Vacation Rental partners come together for a weekend of live music and cold beer.  Below is the list of places to stay in Put-In-Bay, Oh 43456 who have access to the party.
Put-In-Bay Lodging Partners:
As the season progresses, many more great Put In Bay Events take place.  In June, the annual Pirate Fest draws great crowds.  Revelers gather along Delaware Avenue to enjoy the cannon blasts and catch a glimpse of the tall ships in the harbor.
The months of July and August are teeming with events and activities.  Catch some outstanding fireworks in the Put-In-Bay Harbor for Independence Day or test your skill at the annual Volleyball Tournament.  The annual Bash on the Bay at the Put-In-Bay Airport has quickly become a must-attend event. Regardless, there is a Put in Bay Event for everyone!
Need a Hotel during stay for a Put in Bay Event on South Bass Island?  Our hospitality partners have a house or hotel for you.  Some are just one night, while others span a weekend or week. Put-in-Bay taxis will help get you around from ferry to lodging to downtown.
Monthly Popular Put-in-Bay Things to Do
March– St. Patrick's Day

Act Irish and Enjoy a Pint or Two
A great Annual Put-In-Bay Celebration
Visitputinbay and Wear Green!

April– The Pajama Party at Mr. Ed's and Whiskey Light at The Round House Bar

Dress Down and Have Some Fun
Prizes for Best Pajamas
Start the Season by Turning on the Whiskey Light (this traditionally starts the PIB Season)
Annual Customer Appreciation Party
Live Music
Cold Beer
Embody the New Orleans Spirit with Drink Specials and More!

Pirate Activities in Downtown PIB
Very Popular; Lodging Books Fast
Costume Contest
Music Fest Located at Perry's Victory Monument

Impressive Fireworks Show
Classic Car Parade
Patriotism on Full Show
Celebrate the United States

Big Time Acts: Kid Rock 2019
Great Live Music
Fun Crowd

September- Labor Day and Island Tour of Homes

Come and Relax on the Day of Work
Victorian Architecture
Family Friendly
Glimpse into Island Life

Season Finale
Customer Appreciation Party
Live Music Acts
German Food and Drinks in DeRivera Park
Things to Do on Put-in-Bay
Once on the island for a special engagement, there are numerous great attractions and fun for the whole family.  Options include Perry's Cave and Family Fun Center, Adventure Bay, Perry's Monument, and South Bass Island State Park.  Each year in front of the Roundhouse Bar Entrance, guests used to watch the Bartender Olympics and we hope for its return.  This interesting event is one to see for sure!  Make the most of your stay with a rental home and stay the night on the island.
Leisurely exploring the island via golf cart or bicycle is the preferred way to take it all in.  With great Put-in-Bay Ohio Events and Entertainment, the fun never ends.  Stop by and grab a bowl of bisque at the Boardwalk.  Host your bachelorette party or guys' weekend on the island.  Regardless, odds are you will have a blast!
See You for A Fabulous Put-In-Bay Event
Chances are, you will find a fun event for you and your friends and family to enjoy.  Remember, the best way to get the full Put in Bay experience is to stay the night!
We have the best options for Put-In-Bay Vacation Homes, Put-In-Bay Waterfront Condos, and Put in Bay Hotels.  By staying in a Put-in-Bay Resort, Put-In-Bay Home Rental, or Bay Lodging Resort you will experience all the best of the island.  A home rental from the Island Club Home Rentals will give you a place to stay during your favorite event.   See you this season on the bay.  Be sure to check the events calendar for your favorites and to see the most popular times to visit the island.  Let's have some fun! The sooner you book, the sooner you can get away on a Put-in-Bay ferry!
Top 10 Put-in-Bay Event Questions