Put-In-Bay Experiences range from the historical to the exhilarating.  There is so much to do for families, couples and friends on this favorite of the Lake Erie Islands.  In addition, there are many places to stay on Put-in-Bay Ohio.
Best Places to Stay For Your Put-in-Bay, Ohio Experience
The Island Club Home Rentals
Island Club Rentals – 216-898-9951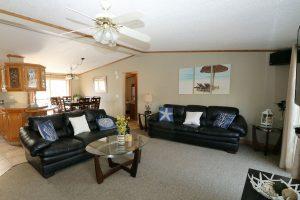 Looking for your own rental home full of great amenities? The Island Club is home to dozens of island homes available for rent that can accommodate large groups. In fact, it is the most popular place on the island to host bachelorette parties.
Make sure to stay tuned and follow them on Facebook for last-minute lodging deals and great mid-week rental rates!
Guests will have access to private Put-in-Bay golf cart rentals, fully equipped kitchen, free wifi, pool access and much more. Book now before its too late!
Need a ride downtown? Call a Put-in-Bay Taxi/Island Club Taxi.
Guests can also enjoy upcoming events hosted by the Island Club such as the Spring Fling and Fall Ball. Island Club homeowners host both events in which live music, free food and beer are featured.
Put-in-Bay Condos
Put-in-Bay Condos – 216-898-9951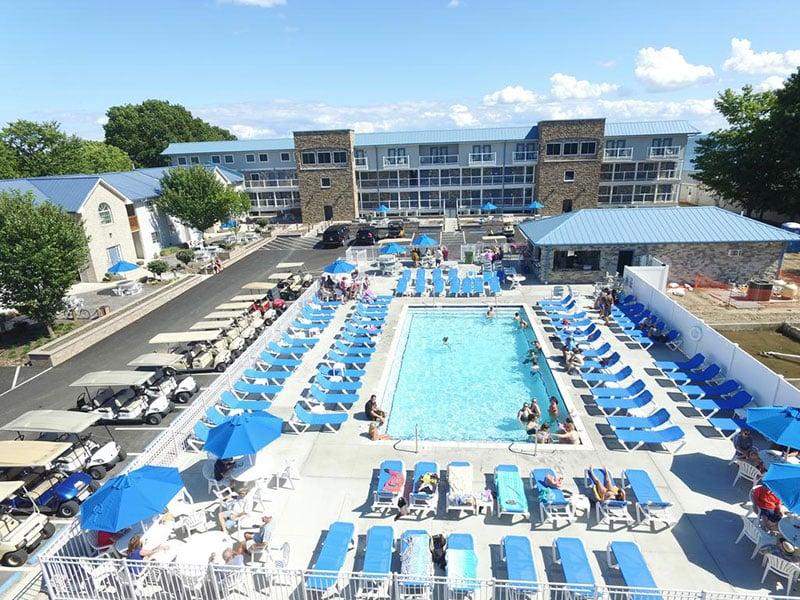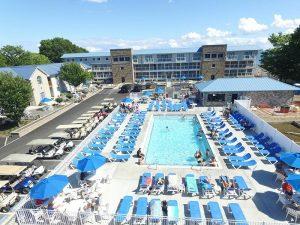 The Put-in-Bay Condos are another amazing place to stay on Put-in-Bay, Ohio.  Located near the Put-in-Bay airport, these luxurious waterfront condos come with their own private deck overlooking Lake Erie.
Make sure to bring your own pool towel as the brand new swimming pool is a great place to spend a relaxing afternoon.
The property has received the TripAdvisor certificate of excellence for 4 years in a row and has been voted the best Put-in-Bay hotel by the best of the bay awards.
Guests staying at the condos will have fully equipped kitchens, access to laundry in the condo, spacious living areas and much more.
Similar to the Island Club Home Rentals, guests will be able to rent their own Put-in-Bay Condo golf cart.
Commodore Resort
The Commodore Resort – 419-285-3101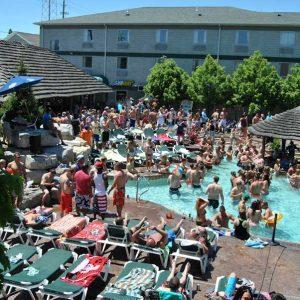 The Commodore Resort is the best place to stay in downtown Put-in-Bay. You'll be just steps away from plenty of fun Put-in-Bay attractions. Book now and get ready for some Commodore fun!
The Commodore Resort is home to MIST Swim-Up Bar as well as Mr. Ed's Bar. Inside the lobby you will find Subway.
Rooms are the Commodore Resort are spacious and clean and guests can pick from multiple room sizes.
Bird's Nest Resort
Bird's Nest Resort – 419-285-6119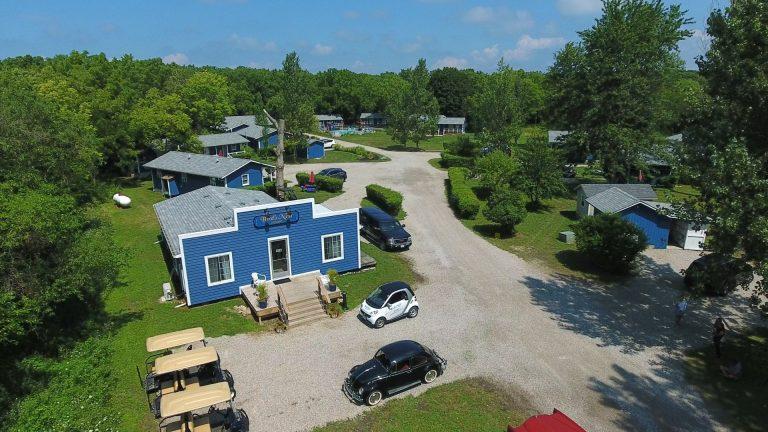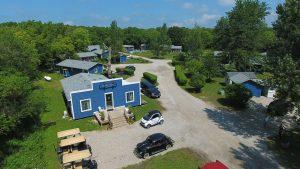 The Bird's Nest Resort offers economy style lodging peacefully tucked away from downtown Put-in-Bay.  The resort offers Double rooms, King rooms, 2-3 Bedroom cottages and Efficiency rooms.
All rooms feature either small kitchenettes or fully equipped kitchens. In addition, guests will have access to charcoal grills, sate-light TV, air conditioning,  the resort swimming pool and much more.
For those looking to enjoy Put-in-Bay and still stay true to their budget, the Bird's Nest is a great choice for you. Enjoy the peace and quiet of being less than a mile away from downtown at the Bird's Nest that features a bed and breakfast feel.
Visit our National Park: Perry's Victory and International Peace Memorial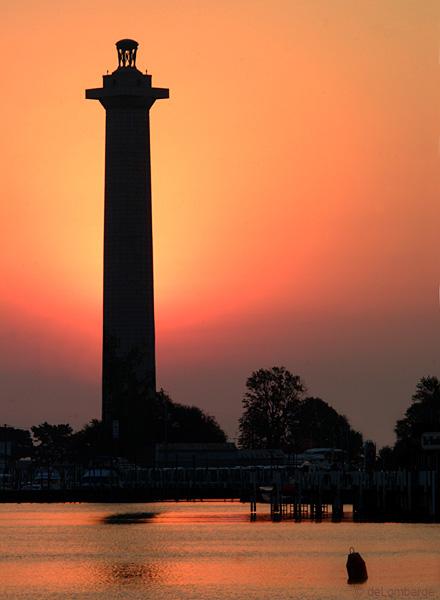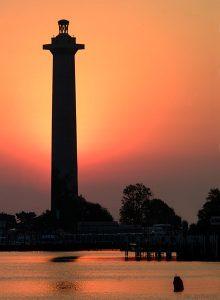 Perry's Victory and International Peace Memorial purpose is to highlight the triumph of Oliver Hazard Perry. Additionally, the monument is a testament to the lasting peace between the United States, Canada and Great Britain.  During the Battle of Lake Erie and the War of 1812, Perry utilized Put-In-Bay as a base and lookout.  Although out-manned, he was able to successfully lead the U.S. in battle to victory.  This was a critical victory as the British were making ground and attempting to overtake the strategic waterway.
Today, visitors can learn more about this pivotal victory at the Perry's Visitor Center.  Also, for spectacular views of Put-In-Bay and many other Lake Erie Islands, guests can go to the top via an elevator.  The vistas are breathtaking from the top of this 352-foot tall column.  Lastly, Lake Erie flanks the park from both sides.  An expansive grass area is perfect for a lovely family picnic.
Need a way to get to the Monument from the Put-In-Bay Ferries?  There's no better way to see the bay than by Renting a Golf Cart!
Put-in-Bay, Ohio Things to Do
There are quite a few Put-in-Bay attractions that we recommend visiting during your Put-in-Bay vacation.  From caves to jet skis and everything in between, we are certain that you will find multiple attractions that will keep you coming back. Here is a list of some great things to do in the Key West of the north:
-The Put-in-Bay Winery
-Perry's Cave & Family Fun Center
-War of 18 holes mini golf
-Put-in-Bay Island Historical Society
-DeRivera Park
-The Boardwalk
-Put-in-Bay Tour Train
-Heineman Weinery
-Saunders 9 holes golf course
Listen to an Island Entertainer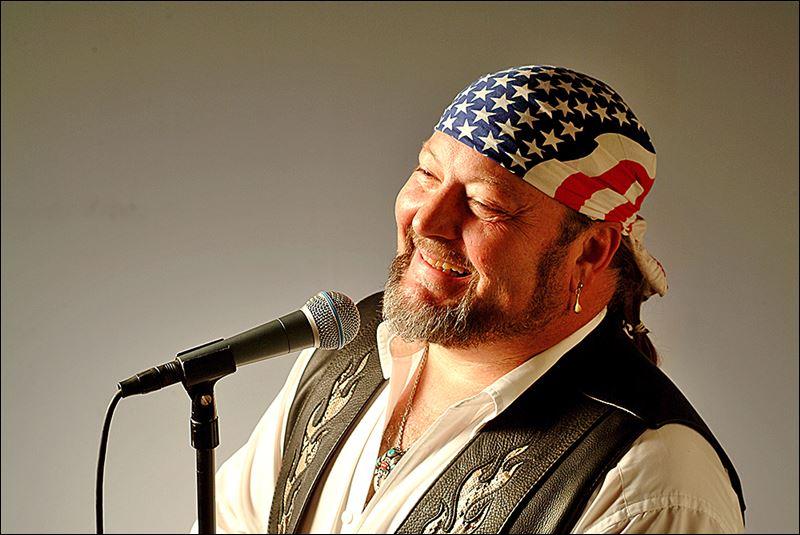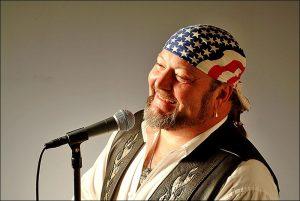 The music scene on the island has been a big part of the Put-In-Bay Experience for many years.  There are so many talented musicians and singers, affording guests with great variety and selection.  Moreover, during the peak season there is Put-in-Bay Entertainment every single day!
Speaking of every day, the artist above is known for saying, "Everyday Above Ground is a Good Day!"  Mike "Mad Dog" Adams has been riveting island revelers for over 40 years.  He intertwines music and comedy to keep the audience enthralled and part of the action.  You can catch Mad Dog at the Roundhouse Bar most weekends throughout the Summer Season.
Bird's Eye View with Put-in-Bay Parasail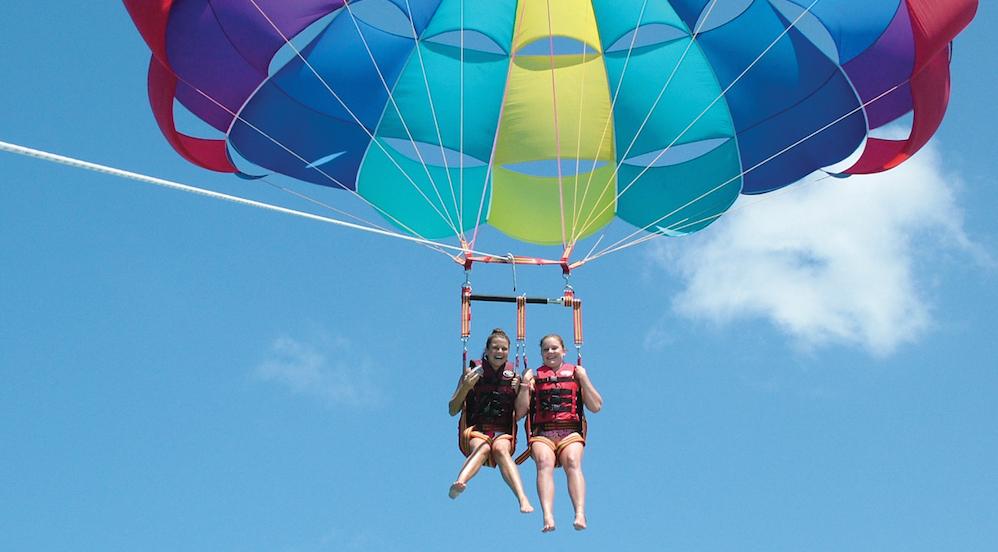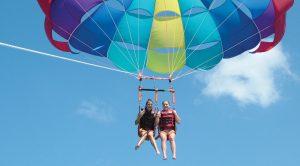 The views abound on the gem of the Lake Erie Islands: Put-In-Bay.  Panoramic views are present from many vistas scattered around the island.  However, there is one perspective that trumps the rest.  Get strapped into a harness and whisked up into the clouds with Put-in-Bay Parasailing.
For the thrill seekers in your group, they can head next to the Boardwalk Restaurant and sign up for the sky.  Boats depart in the downtown area.  Riders can expect to take in unparalleled views of Put-in-Bay, Middle Bass Island and Gibraltar.  Furthermore, a partner can ride along, creating a Put-in-Bay experience to share and cherish.
With so much to do on PIB, why not stay?  Explore our curated properties that include Put-in-Bay Cottages and Condos and the best Put-in-Bay Resort offerings too!
Dive in and uncover the interesting past of South Bass Island or get whisked up into the clouds on a heart pounding Parasail adventure.  Regardless, great fun and memories are here for the making.  Keep reading to uncover the great Put-In-Bay Things to Do that you and yours can do on your next trip to the island.
Put-in-Bay Experience: Pool Bar Paradise!


There is something special about swimming up and ordering a cold libation.  Something quite liberating and downright fun!  The pool bar scene on the island is one to surely see.  Furthermore, the place that tops the list is Mist at Mr. Ed's Bar.  Here, the party never stops with local DJ's cranking out the tunes.  Guests can expect a Put-in-Bay experience that will have you fist-pumping and grooving to the music.
Beyond boasting the Best Pool Bar on Put-in-Bay, there is much more to see at Mr. Ed's.  The main bar routinely has the best Live Entertainment on the island.  Featured bands from around the country light up the stage.  Upstairs in the Green Room, party-goers can expect the fun to go until the wee hours.  Lastly, new in 2019, the Tree Bar beckons guests for a birds-eye view of the action.  So, come to Mr. Ed's for a non-stop party and leave with a can't miss Put-in-Bay Experience.
Take in an Island Sunset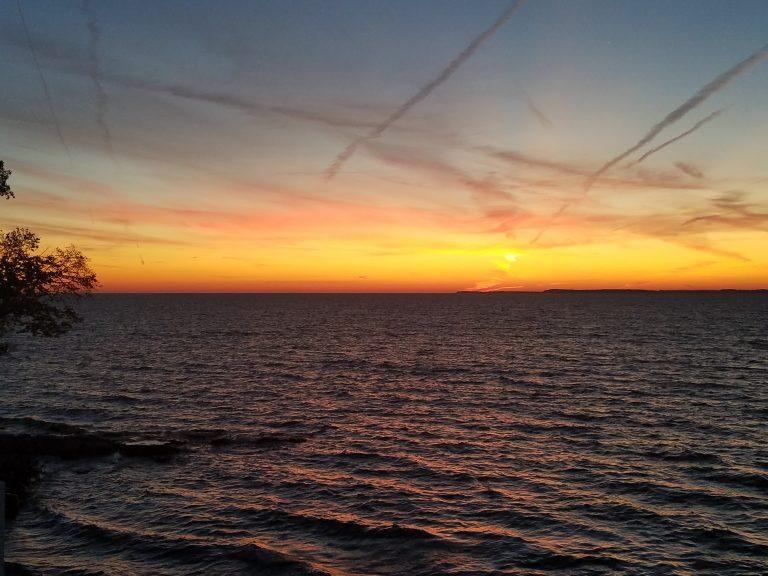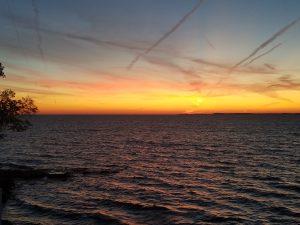 The South Bass Island State Park offers arguably, the best place to see the sunset in the midwest! Once there you'll get views of the Port Clinton and Catawba area as well as other Lake Erie Islands.
After a day filled with great Activities and Entertainment, a spectacular sunset will be hard to pass up.  There are many great places to catch the sunset on Put-in-Bay.  One of our favorite spots is at the Massie Cliffside Preserve.  This park is one of the numerous green spaces that are on Put-in-Bay Island.  Here, guests can enjoy a nature walk that winds its way to the lake.  So, plop down on a bench and reflect on the great Put-in-Bay Experience.  Until next time!
Time For Your Put-in-Bay Experience!
Put-in-Bay Experience Family
So, are you ready to start planning your Island getaway?  There is a heap of great information found on this site.  From the best Put-in-Bay Lodging to Golf Cart Rentals, you are covered!
Head over on the Jet Express or Miller Ferry and we will see you soon at the bay! Visitors from Cleveland, Sandusky, Toledo and many other nearby cities visit throughout the summer months to see what we're all about.