Put-in-Bay School and Work Retreat
The Island Club Home Rentals and the Put-in-Bay Condos want to welcome students and professionals who are currently working remotely to come and enjoy a mid-week stay on Put-in-Bay. Enjoy high-speed 100mg wifi with an island feel to increase productivity and to finally take that trip you have been waiting for! Your office could be on Put-in-Bay island! Your Put-in-Bay school and work retreat await.
Why Put-in-Bay?
South Bass Island, commonly known as Put-in-Bay, Ohio, makes for the perfect midwest getaway. The Lake Erie Islands offers its visitors family-friendly attractions such as Perry's Cave, DeRivera Park, and golf cart rentals to cruise around the island in style. Given the current events surrounding covid-19, students and work professionals have been forced to work remotely from home.
Enjoy Discounted Mid-Week Rental Rates that include a free Golf Cart!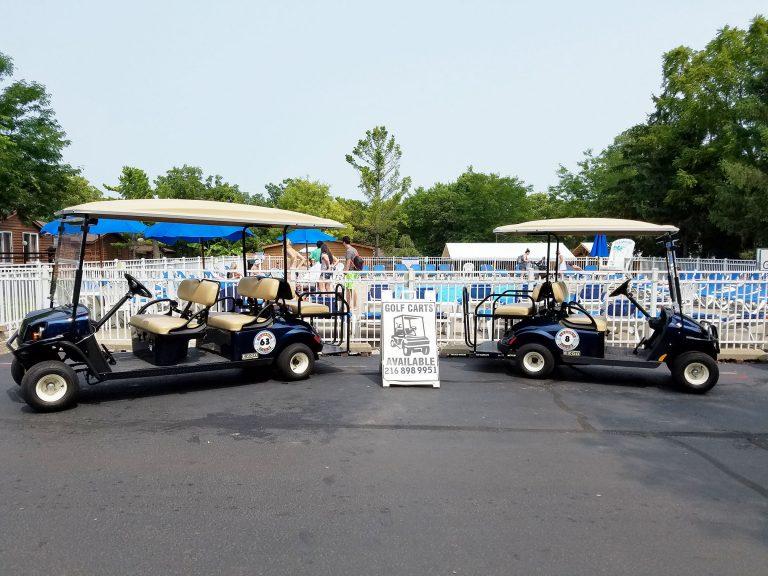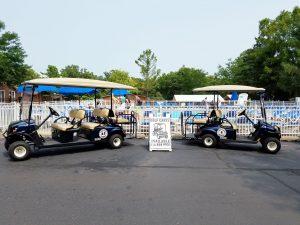 The Island Club Home Rentals – 216-898-9951
The Island Club is one of the best Put-in-Bay lodging options available to its visitors. Right now, for stays in-between August16th and October 22nd, guests can enjoy a 30% discount and a free golf cart for 2-night stays! This bargain hunter special expires August 31st, 2020 so book now before its too late! For those booking online, use the promo code: TWONIGHTGOLF !
Working or studying from Put-in-Bay would provide a great opportunity to refocus and increase your productivity levels! Besides, we all want to get out of our house for a couple of days. There is no better place to be.
In addition, guests can always take advantage of the Island Club Taxi service: The best Put-in-bay Taxi service on the island! In addition, the taxis are the safest way to enjoy the Put-in-Bay nightlife scene.
About the Island Club's Premier Vacation Rentals
The Island Club is a neighborhood of rental homes and has been voted as the best Put-in-Bay Resort by the best on the bay awards multiple times. The rental homes come with high-speed wifi, spacious living areas, fully equipped kitchens, multiple bedroom/bathrooms, swimming pool access and much more!
Mid-week stays at the Island Club and other Put-in-Bay hotels are perfect for family fun! Your vacation rental is waiting. Imagine setting up your at-home office by the Island Club pool. For lunch breaks, you can stop in at one of the many Put-in-Bay restaurants!
The Island Club is also the perfect place to stay when it comes to accomodating big groups. That is the reason why they host dozens of bachelor and bachelorette parties every weekend during a typical Put-in-Bay season.
Getting to Put-in-Bay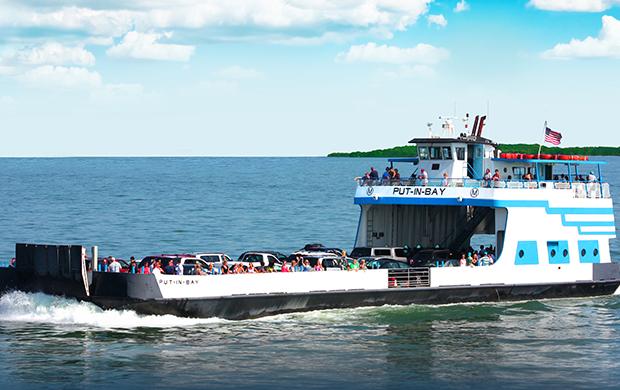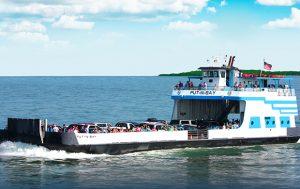 Put-in-Bay has conveniently located just a short drive away from cities such as Cleveland, Toledo, and Sandusky.
There are two Put-in-Bay ferries to choose from.
-Miller Ferry
The Miller Ferry departs from the northern tip of Catawba Island and arrives in just 18 minutes to Put-in-Bay. Those who need to bring their vehicle over can do so with the Miller Ferry. Be sure to check their ferry schedule and time your road trip accordingly.
-The Jet Express
The Jet Express provides passenger-only transportation that leaves from downtown Port Clinton. The ferry arrives right in the downtown Put-in-Bay harbor and the ride over lasts just over half an hour. Similar to the Miller Ferry, make sure to look at the schedule so you don't miss the boat.
Popular Put-in-Bay Attractions/Things to Do
Your Put-in-Bay vacation won't be complete without these must-see Put-in-Bay attractions. These attractions are the reason why Put-in-Bay is such a popular vacation destination across the United States:
-Perry's Victory and International Peace Memorial.
Commonly known as Perry's Monument, this memorial commemorates the leadership of Commodore Oliver Hazard Perry and the role he played in both the Battle of Lake Erie and The War of 1812.
-Perry's Cave and Family Fun Center
-War of 18 Holes Mini Golf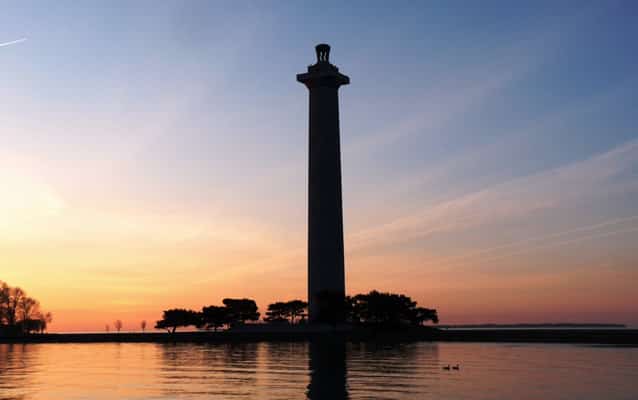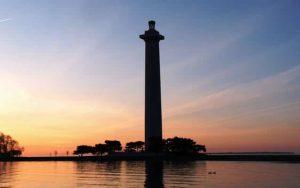 -Crystal Cave
-The Put-in-Bay Winery
-Heineman's Winery
-Put-in-Bay Historical Society
-The Chocolate Museum
-The Boardwalk
-South Bass Island State Park (famous for its sunsets)
-Mr. Ed's Bar & Grille
Thank you for reading our blog! For any lodging questions please call us at 216-898-9951.