Great Put-in-Bay Island Activities to do While Social Distancing
Now that Put-in-Bay, Ohio is officially opened, our team here thought it'd be a great idea to give you a fun list of activities that you can do on the island. Even though tourists are now permitted to come, not everything is open due to the current restrictions resulting from Covid-19.
All other Lake Erie Islands, such as Kelley's Island, will also be following suit in opening while making sure to stay in line with Gov. DeWine's restrictions. However, there are still plenty of Put-in-Bay activities to partake in all while practicing Social distancing.
What better way to social distance than anchor out on Lake Erie away from everyone else! The boat ramps at Put-in-bay are open and in business, anxiously awaiting boaters to put them to use. You can fish, explore some of the other islands you may not have taken the time to check out in detail.
Rent a Put-in-Bay Golf Cart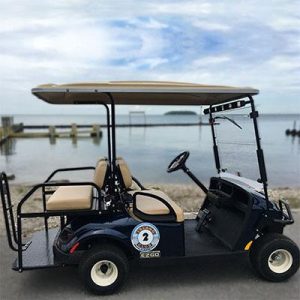 Golf Cart rentals are one of the few businesses open right now which is awesome news because that means you can still get around anywhere on the island in style. Use it to get to and from your rental home, hotel, or resort and explore all of the great Put-in-Bay attractions. You can head to the Perry's Monument Visitors Center for more upcoming events if you run out of ideas.
The island is open, book your Bay vacation today!
Take a Leisurely Stroll Through DeRivera Park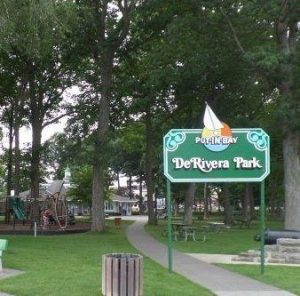 While Will's Playground will most likely remain closed, there's still much to explore in DeRivera Park. Check out the central structures and awesome antique cannons lining the perimeter of the park, seemingly ready to defend against any potential plunderers looking to lay claim to this great island!
Enjoy the Peace and Quiet of a Lakefront Condo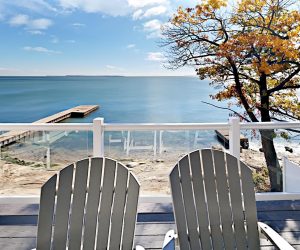 Downtown Put-in-Bay is known for being a loud and entertaining place, especially on weekends. It is true that most midweek days are relatively tame, especially during the day time, as families and kids enjoy all that the island has to offer. This is a rare opportunity where potentially the fewest amount of people ever recorded for the summertime will be here and we think you should take advantage of it!
Lodging is open so book a getaway at the Bay today! Enjoy some peace and quiet on your own private balcony at the Put-in-Bay Waterfront Condos!
Relax with a Sunset at the South Bass Island State Park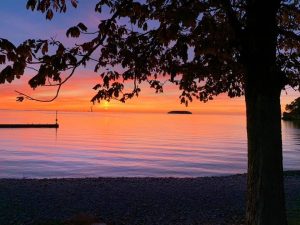 The State Park is home to many great and open activities such as camping, RV parking, and a large open field that is great for sports. There's also a kids' playground, the Saunders Golf Course next door, and Put-in-Bay Jet Ski rentals from local island musician Bob Gatewood! The State Park is a top choice to have some family fun so don't forget to check it out next time you come to the island.
Take Advantage of May Madness Lodging Specials!!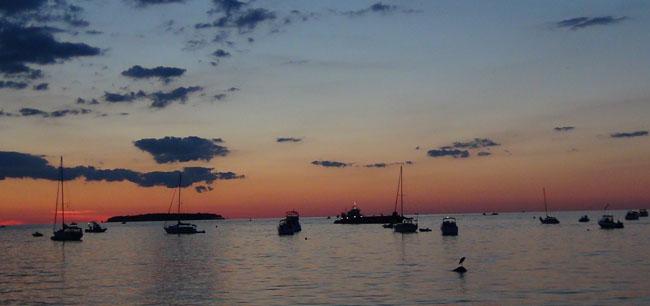 May is a perfect time to visit Put-in-Bay Ohio, this year or any year! This year, we have some incredible discounts and bargains for those who want to book a getaway. Our two big specials are the (1) "May Madness Free Golf Cart" promo where you can get a complimentary golf cart rental with every 2+ day midweek rental at either Island Club or Put-in-Bay Condos up until June 15th, and (2) "Travel Safe Travel Secure" promotion, which gives you 10% off any reservation for arrival after June 15th. Explore May Madness Specials over on Putinbay.com and save some money!
Go Fishing on Your Own or with a Charter Captain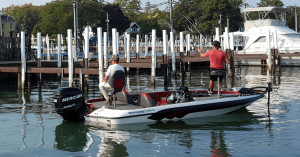 There are many great fishing spots on and around the island, accessible both from land and from boat. The ODNR just released a statement saying that they will resume out-of-state fishing license sales, so we welcome back all of our fishing friends from Wisconsin, South Dakota, and elsewhere. There's absolutely no excuse not to go take a break from quarantine while still easily being able to maintain social distance!
Ride the Ferry, It's Part of the Adventure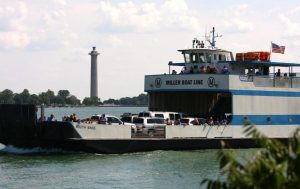 Getting here is half the fun! It's easy to get caught up wanting to get here as fast as possible. However, you should attempt to sit back, relax, and take in the beautiful ride to the island across the wonderful Lake Erie waters. As of May 11th, 2020 you can only hop on the Miller Ferry out of Catawba but in a couple weeks the Jet Express will also be back up and running out of Port Clinton and Sandusky! There are no plans for a Put-in-Bay ferry to launch from Loraine, Cleveland or Toledo full time right now.
Grill Out and Share a Meal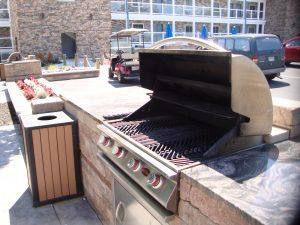 Bring a couple of your friends (who you know have been strictly quarantining) up to the island or meet them there for a nice backyard BBQ grill out! Just make sure that you follow all CDC and State of Ohio guidelines for social distancing and be overly cautious when it comes to sanitation of food and cooking/eating utensils. (Groups should still be under 10 people of course)
Get Competitive With a Round of Cornhole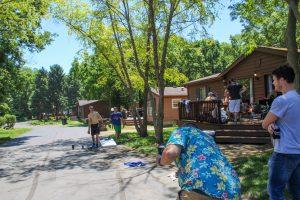 Cornhole is the perfect social distancing game. If you play 1v1, both players are already 6 feet apart by design, just remember to wash your hands ad disinfect before touching any of the bags! You can find cornhole next to the Crew's Nest at the Dodge House, downtown at the Sand Bar, or you can just bring your own boards and bags to play at the State Park or wherever else you can find a spot to set up. It doesn't matter where as long as you are having fun!
Bring Your Furry Friend to the Island!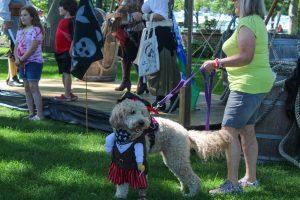 Now is a great time to bring your dogs to the island. You can take them to the massive Perry's Monument lawn for some great games of fetch or take them with you while you explore some new parts of the island. There are numerous parks all over the island that are great for a walk for Fido and his/her human friend. Most outdoor dining establishments allow dogs to join you, just not inside.
Explore the History of Perry's Monument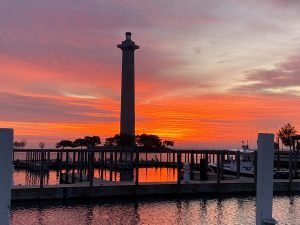 While the inside of the Perry's Victory and International Peace Memorial and Visitors Center doesn't open till June 13th, 2020, you can still enjoy the truly breathtaking structure from almost anywhere on the island. The monument itself was built to honor and commemorate our great victory in the Battle of Lake Erie over the British, led by Commodore Oliver Hazard Perry in the War of 1812. We truly wouldn't be the Key West of the North if it wasn't for him and we're very grateful!
Eat at Your Favorite Put-in-Bay Restaurant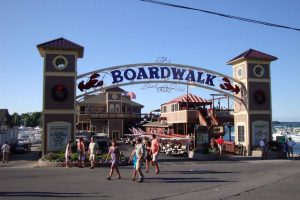 Most Put-in-Bay restaurants will open for patio dining on May 15th and then will fully open for indoor dining on May 21st. As long as everything goes according to the current plan and no major updates happen, you will be able to get that bowl of Lobster Bisque or chow down on that Chicken Shack wine-basted bird. Make sure you keep up to date on restaurant openings any way you can, including the "Put-in-Bay Re-Opening" page of our website as things are crazy right now and could change, but it looks like that's the way it will go.
Thank you for reading our blog. Read more about our reopening plans and make sure to secure a reservation soon! Call 216-898-9951 or 419-285-3101 for more information and availability.