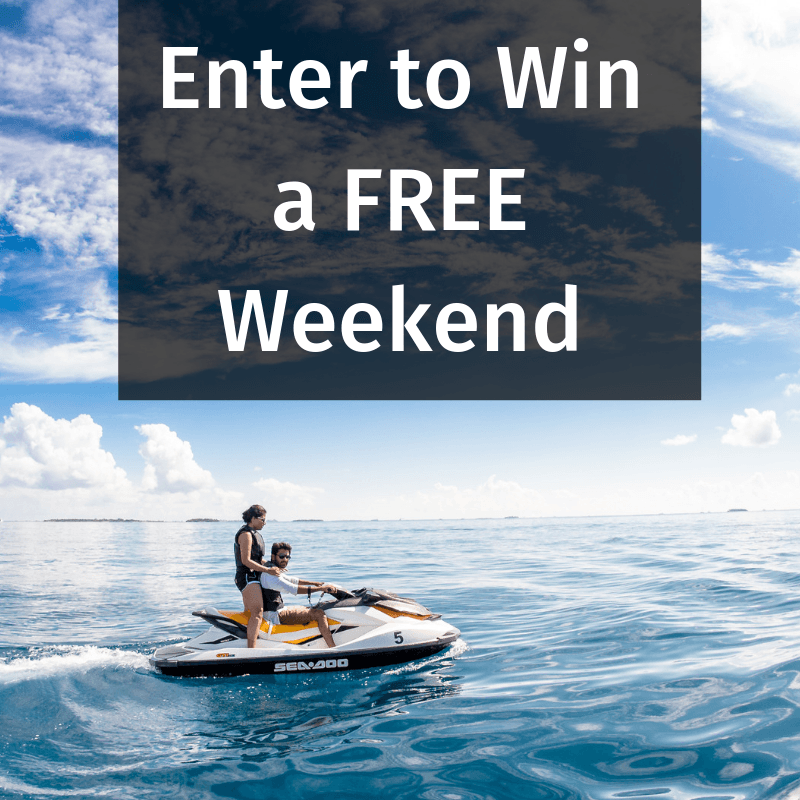 There are countless reasons to book a trip to Put-in-Bay, Ohio. This tiny island has it all, from underground caves to kayak and jet-ski rentals. Whether you're planning a summer vacation with family or a college reunion with old friends, you'll need to know all the best Put-in-Bay attractions.
Be sure to enter to win our free weekend getaway! Every month, one lucky winner is selected and receives complimentary accommodations and a golf cart rental. Are you feeling lucky?
The 5 Put-in-Bay Attractions You Need to Experience
1. Perry's Cave
Perry's Cave Family Fun Center is your one-stop spot for fun on the island! Kids and parents alike love the variety of activities available here. Enter into the Butterfly House and get up close to over 50 different species of exotic butterflies or explore the island's oldest automobiles at the antique car museum. You can also climb the rock wall, play a round of mini golf at the War of 18 Holes course, or descend into Perry's Cave itself!
2. Put-in-Bay Kayak Rentals
If you want to experience South Bass Island from a new perspective, rent a kayak from Kayak the Bay. This rental service, located in the downtown harbor next to Oak Point State Park, offers single and double kayaks at hourly rates.
For those who would like a more personalized experience, reserve your spot in a guided tour. Watch the sunset from the water or explore the nearby Gibraltar Island with one of their knowledgeable guides. Don't forget to make your reservations at least 48 hours in advance!
3. Put-in-Bay Winery
Are you feeling thirsty? Come and sip some of the island's most delicious wine at the Put-in-Bay Winery. The winery is on the Doller Estate, a historic Italian home in the heart of South Bass Island. During your visit, create a custom flight of their featured wine
s and take a Tasting Tour of the property. The 35-minute tour includes five wine samples and costs $10 per person.
4. Put-in-Bay Jet Ski
Thrill seekers, this one is for you! Zoom around Lake Erie on a Put-in-Bay Jet Ski rental for an unforgettable afternoon of fun. The jet ski rentals are located next to the Bayshore Resort, and rental rates start at $55 per 30 minutes. If you'd like, reserve a two-and-a-half-hour guided jet ski tour to fully experience the island's sights. Do you want to know the best part? There are no speed restrictions, so you can go as fast as your heart desires!
5. Perry's Victory & International Peace Memorial
Tourists are often impressed to learn that Put-in-Bay, Ohio, has such a rich history. Perry's Victory, the only international peace memorial in America, was built to commemorate those who fought in the Battle of Lake Erie during the War of 1812. It is the most massive Doric column in the world and stands 352 feet tall. Don't leave the memorial without making the journey up to the observation deck. You'll never forget the stunning views from above the lake!
Are you looking for even more island attractions? Check out our
Things to Do
page!
Experience the Best Views on Put-in-Bay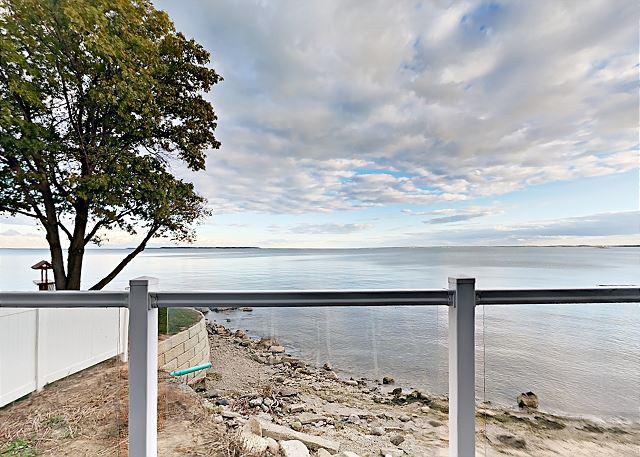 One of the best Put-in-Bay attractions is the beautiful, deep blue waters of Lake Erie. When you stay at Put-in-Bay Waterfront Condos, you'll be inches away for the lake. Spend the mornings sipping coffee on your lake view back deck, explore downtown Put-in-Bay during the day, and return to the condos in the evening for a swim in the community pool. Each rental unit features spacious entertaining areas, a full kitchen, and an outdoor patio.
For your next island retreat, consider booking Condo #113. This 10-person, four bedroom rental is ideal for families or groups of friends seeking a fun getaway. Your South Bass Island adventure awaits!