There are many Put-in-Bay attractions for you and your family to see while visiting Put-in-Bay. Here are seven places to take your family when visiting Put-in-Bay! Your island getaway awaits! Click here for some great Put-in-Bay lodging accommodations!
The Candy Bar
First, The Candy Bar at Put-in-Bay has loads of sugary sweet options to choose from. Throughout the store, there are loads of nostalgic candies from over the years that will take you down memory lane. You can treat your family to the ice cream shop, homemade fudge, taffy, and candy at the Candy Bar. The Candy is a must see Put-in-Bay attraction! Right next door you will also find Kimberly's Carousel.
Put-in-Bay Chocolate Museum
Second, at the Put-in-Bay Chocolate Cafe and Museum, learn about the history of chocolate with exhibits and antiques from the early years of chocolate production. The museum sells handmade chocolates, ice cream, and milkshakes. Discover the countless exhibits, learn about the chocolate-making process, and indulge in a variety of sweet treats every step of the way at the Put-in-Bay Chocolate Cafe and Museum.
DeRivera Park Downtown Put-in-Bay
Third, DeRivera Park is in the center of downtown Put-in-Bay. The park was named after the founding father of Put-in-Bay, Jose DeRivera. There is a playground area for kids, public bathrooms, storage lockers, and picnic tables for the public to use and enjoy. DeRivera park is a popular place for enjoying food from downtown restaurants while simultaneously enjoying the views of Lake Erie.
Perry's Victory and International Peace Memorial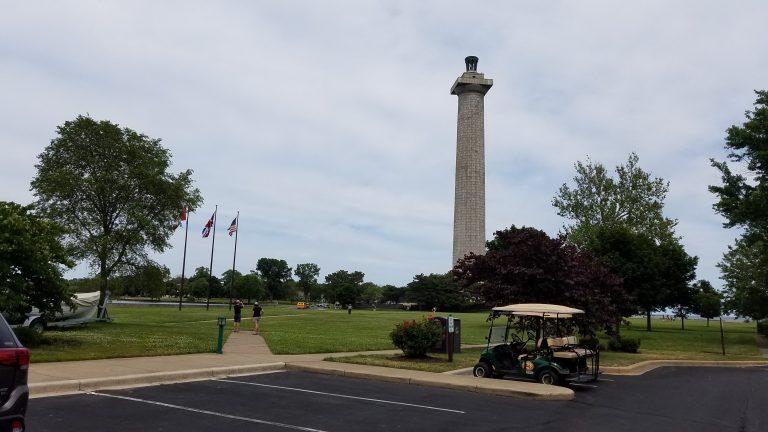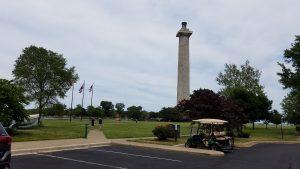 Fourth, Perry's Victory & International Peace Memorial honors those who fought in the Battle of Lake Erie. It also celebrates the long-lasting peace among Great Britain, Canada, and the United States. At Perry's Monument, you can ride the elevator up 300-feet into the air for an incredible sightseeing experience from the observation deck overlooking Lake Erie and its surroundings. The monument commemorates the iconic leadership of Oliver Hazard Perry in the War of 1812 and the battle of Lake Erie. The monument also serves as Put-in-Bay Ohio's only national park.
Perry's Cave Family Fun Center
Fifth, Perry's Cave Family Fun Center has loads of family-friendly activities that include Perry's Cave, the Butterfly House, the War of 18 Holes Miniature Golf, gemstone mining, a rock wall, fort amaze'n and the antique car museum!
First, Perry's Cave is registered as an Ohio Natural Landmark and is a natural limestone cave. Perry's Cave sits over 50 feet below the surface of Put-in-Bay. There are stalagmites and stalactites to gaze upon while on the guided tours. Next, the Butterfly House has over 50 different exotic butterflies from all over the world. In the Butterfly House, you get to see butterflies up close and personal. Lastly, the War of 18 Holes Mini-Golf Course is a challenging 18-hole miniature golf course where you learn a little history along the way.
In addition, the Crystal Cave (home of the world's largest geode) and Heineman's Winery is located right across the street.
South Bass Island State Park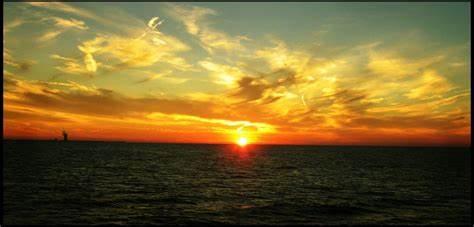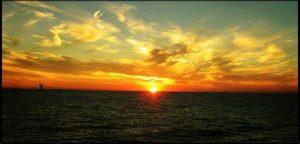 Sixth, South Bass Island State Park is one of the two Put-in-Bay Campgrounds on the island. The South Bass Island State Park is another free place to take your entire family to enjoy views of Lake Erie. There is a pebble beach where families can walk around and practice skipping rocks across Lake Erie. Here, you'll find Put-in-Bay watercraft rentals where you can rent kayaks, jet skis and partake in other watersports. Kayaking the bay is a great way to see the island. For parasailing, you'll have to head downtown next to the Boardwalk.
Lake Erie Islands Nature & Wildlife Center
Seventh, the Lake Erie Islands Nature & Wildlife Center includes an indoor collection of over 240 North American fish, birds, and mammals. With self-guided or narrated tours, the Lake Erie Islands Nature & Wildlife Center is an educational experience where kids learn about wildlife and their habitats. There is also a frog pond, nature trail, and geo-caching site to check out.
We hope to see you and your family up at Put-in-Bay real soon!
Other Put-in-Bay attractions to see:
-Lake Erie Islands Historical Society
-South Bass Island Lighthouse
-Ride the Put-in-Bay Tour Train
-Ride Around in a Put-in-Bay Golf Cart Rental
-Take a Helicopter Tour from the Put-in-Bay airport
-The Put-in-Bay Winery
-Visit Gibraltar Island
Getting Here
Put-in-Bay Island is accessible by ferry and plane. Both the Jet Express and Miller Ferry offer passenger transportation across Lake Erie waters setting sail from the Port Clinton area.
In addition, the Miller Ferry offers vehicle transportation to and from Catawba Island.
Thank you for reading our blog on Put-in-Bay attractions! Interested in visiting our island? Call our reservation center at 216-898-9951 for more information on great places to stay and things to do!