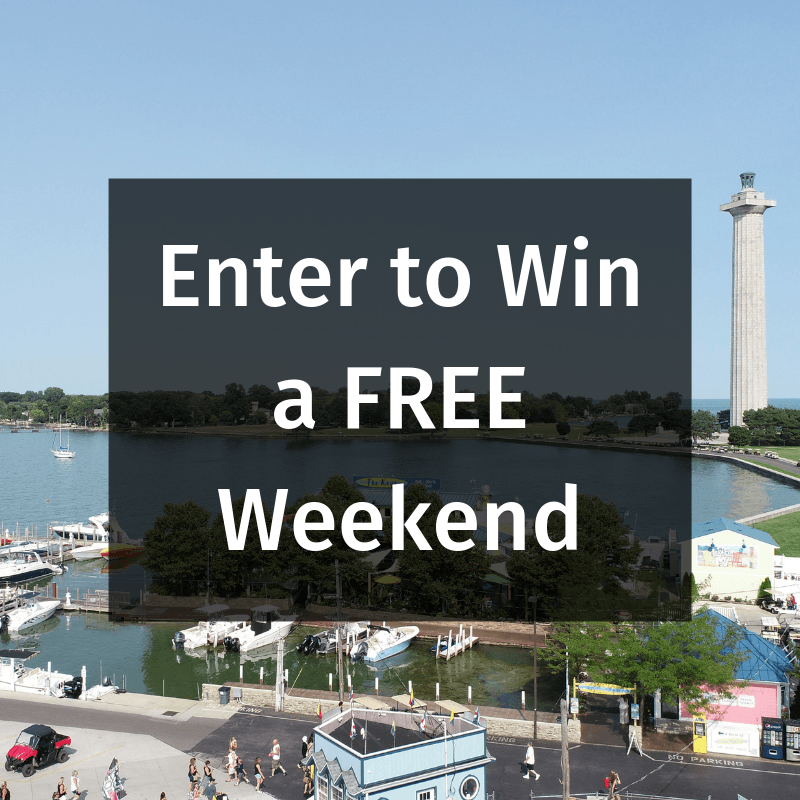 When you're visiting Put-in-Bay, Ohio, there's one thing that's essential to every trip — a golf cart. Everyone agrees that golf carts are the best way to get around the island. There's nothing quite as freeing and fun as zooming around downtown Put-in-Bay. So, where can you find the best Put-in-Bay golf cart rentals? Below, we've compiled a list of our favorites. Don't forget to enter to win our free weekend drawing, which includes bay lodging and a golf cart rental for one lucky winner!
The Top 3 Put-in-Bay Golf Carts
There are over 800 golf carts on South Bass Island. Which one will you rent?
1. Island Club Golf Cart Rentals
The Island Club Rentals offers both four- and six-person golf carts depending on what option best accommodates your party. Prices start at $70 for a weekday overnight rental of a four-person cart. Unlock a $20 off discount when you book online today!
The Island Club Golf Carts are reserved for guests of the Island Club Home Rentals only. This year, they have 50 brand new Club Car carts for guests to rent on-site. When you book the mid-week special at the Island Club, you'll receive a free golf cart with your stay. Don't miss the best rental rates on the island!
"I have rented carts from numerous places on the island. I will say this is by far the nicest and cleanest cart I have ever rented!! Reserving the cart was a breeze. Called the phone number and it was delivered right to our Island Club Rental. -ZM"
2. Put-in-Bay Golf Cart Depot
The Golf Cart Depot is the biggest rental company on the island. If you're looking for a flexible rental, this is the place for you! With the Golf Cart Depot, you can choose to rent by the hour, daily, or overnight. You can rent a two-, four-, or six-person gas or electric cart starting at $70 per day for a four-person cart. Custom golf carts are also available for those seeking a more stylish ride.  Their cart models include Yamaha Golf Carts, EZ Go and other gas and electric golf carts.
The Golf Cart Depot is just a short walk from the Jet Express Ferry, so make it your first stop when you get to the island.  They are located on Catawba Avenue, next to the Reel Bar. Check the depot's website for a full list of prices and rental options before inquiring today.
"They are right downtown by the beer barrel the carts are newer the prices better and the people are very nice. I like the Yamaha carts better. -Shaun S."
3. Condo Golf Cart Rentals
Condo Golf Carts offers some of the newest rentals on the island. All of their gas-powered carts were purchased in 2018 and are a fantastic, reliable transportation option. Weekday overnight rates start at $70 for a four-person cart, and special discounts are available for online bookings only. Guests of Put-in-Bay Condos enjoy exclusive access to these golf carts.
It is not uncommon for all of the golf carts on the island to be reserved, especially during the busy season. We offer great rental rates especially for our guests. Don't wait until the day you arrive on South Bass Island; book online today!
"They didn't tell us before we got there, but these are all brand new carts! We stayed last year and they were all yellow and old. These new carts are so much nicer, with bug shields! Thank goodness! No more mayflies in our hair, yucky! -Jessica L."
Put-In-Bay, Oh 43456 Golf Cart Rental Info
For those wishing to rent a cart, please keep the following information in mind.  Renters must have a valid drivers license, be at least 18 years of age and sign a Rental Agreement.  This agreement outlines that renters are responsible for the passenger golf cart.  Furthermore, golf carts are licensed motor vehicles with turn signals, taillights and headlights.  Therefore, the same rules and regulations apply.  Using turn signals, wearing seatbelts, abiding by signs and yielding to traffic are required when driving a cart on Put-in-Bay island.
Put-In-Bay Golf Carts are permitted to travel anywhere on the island.  After departing the Put-in-Bay Ferry Dock, grab a golf cart and see it all.  Next, head down Langram toward the beloved downtown area.  Take a cruise and check out a great live act on Delaware Ave.  There are so many great viewpoints of Lake Erie and Perry's Victory and International Peace Memorial on the island.  With so much exploring, a trip to The Boardwalk, one of the favorite Put-In-Bay Restaurants, for some bisque will be excellent.  Golf cart adventures are so much fun!
Stay on Put-in-Bay, Ohio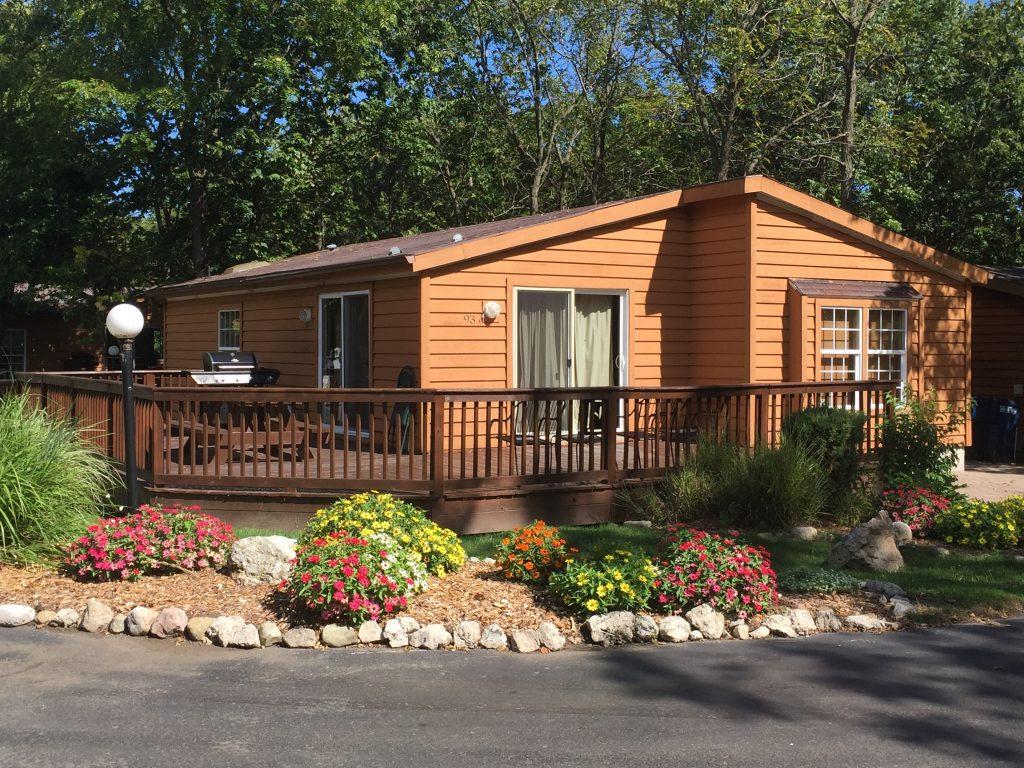 After you've selected the best Put-in-Bay golf carts for you and your family, it's time to find the perfect accommodations. The Island Club Home Rentals feature 73 fully furnished, eight- to 12-person homes. At each house, you'll find spacious entertaining areas, beachy decor, and a private outdoor grilling area. You'll also have access to the Island Club pool, which kids and alike love!
We also offer the very best Put-In-Bay Hotels and Resorts.  If you want to stay in the heart of downtown Put-In-Bay, with close access to great Put-In-Bay Attractions, we have a place for you!  So hop on the Miller Ferry or Jet Express and start your island adventure!
What are you waiting for? Browse the best lodging options and BOOK NOW on the bay and get ready for an unforgettable trip!