Your Put-in-Bay Fishing Experience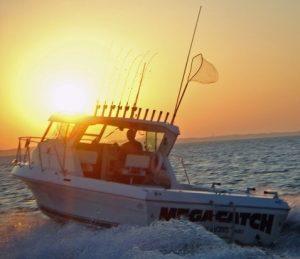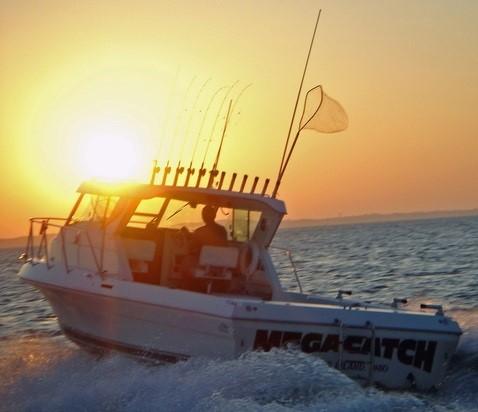 Fishing has always been a part of Put-in-Bay Ohio's culture. All year long, Lake Erie offers great fishing experiences! Doesn't matter if its Spring, Fall, or Summer, there are people fishing from Put-in-Bay. Even during the frozen winter months, locals enjoy ice fishing in their shanties.
Finally, we can say there is a light at the end of the tunnel given the current circumstances all over the world. Here from Put-in-Bay we are excited to announce the State of Ohio, starting May 8th, 2020, will be selling fishing licenses to non residents. Lake Erie fishing charters have been longing for this day amidst the current coronavirus/covid-19 situation in the United States. The walleye capital of the world is excited to once again, host out-of-state fisherman! The Ohio Department of Natural Resources (ODNR) annouced on their website that "All non-resident licenses and permits are once again available for purchase beginning May 8, 2020."
Many good people sadly had to cancel their fishing trip to Put-in-Bay in April and the Month of May due to Ohio's Stay at Home Order issued by Governor Mike Dewine. The news of non-resident Ohio fishing licenses available for purchase shows there indeed is light at the end of the tunnel! Fishing reports from ODNR have made the daily bag limit of Lake Erie fish to 6 per angler.  Walleye fishing conditions on South Bass Island have been ideal when the weather permits.
Fishermen on the Lake Erie Islands can expect to catch Walleye, Yellow Perch, Smallmouth Bass, Catfish and other types of fish found in Lake Erie's western basin. This is similar for other great lakes in the midwest region of the United States.
Put-in-bay lodging, home rentals, hotels & resorts are beginning to form their reopening plans as states across the United States begin to reopen. Island events like the Put-in-Bay Spring Fling at the Island Club have been postponed. Other upcoming events like the Fall Ball remain unchanged.  As lodging choices begin to reopen, so will the Put-in-bay golf cart rentals. Call 216-898-9951 for Put-in-Bay hotels, resorts and lodging availability
How to Fish on Put-in-Bay?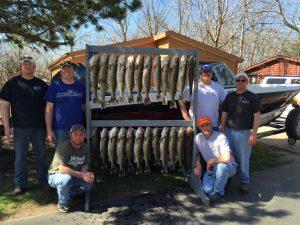 For those who are fortunate to have their own boat, visitors can use the Miller Ferry to bring it to Put-in-Bay. Drive up to their ferry dock in Port Clinton and make sure to buy a vehicle ticket. Check the Miller Ferry's website for the Put-in-Bay ferry schedule. Once on the island you can drop you boat in the water at the South Bass Island State Park boat ramp.  After that, your only job is to have yourself a great day out on the water!
If you wish to fish on and don't have your own boat, there are a few Put-in-Bay charter fishing services available. The Put-in-Bay fishing charters are a great way to get out on a charter boat. Fishing is a great way to enjoy the beautiful waters of Lake Erie's western basin.  The charter services will provide all the fishing gear, bait and educate its clients on the most up-to-date fishing guides.
Here are some recommended Lake Erie charter services form Put-in-Bay:
​-Char-Tom Sport Fishing Charters
Other Put-in-Bay News & Information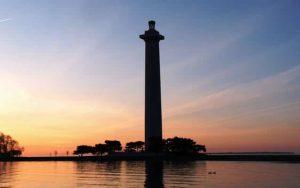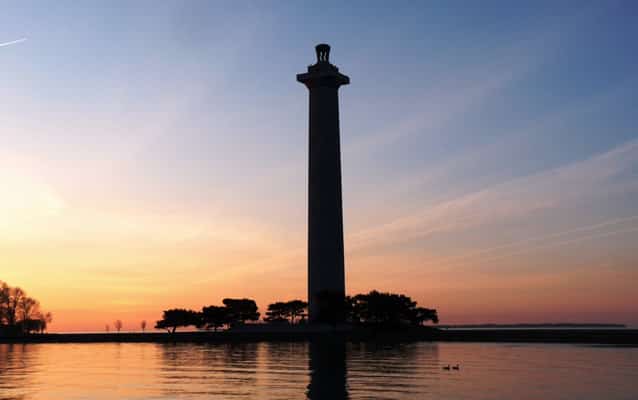 Stay tuned for news from the Miller Ferry and Jet Express to see when the Put-in-Bay ferry services will reopen to non-essential travel. The ferries are working hard to release their re-opening plans!
Ohio governor Mike Dewine announced Put-in-Bay restaurants and other restaurants in Ohio will reopen to outdoor patio dining beginning May 15th.  Starting May 21st inside dining will be allowed and restaurant owners are asked to take precautionary measures to ensure the safety of both employees and visitors. We cant wait to see everyone back in action at downtown Put-in-Bay!
Stay tuned to putinbay.com as we will update the island's reopening plans daily!
Thanks for reading our blog and we will see you at the bay!