Char-Tom Sport Fishing Charters is a full service fishing trip spearheaded by Charles Crum. A full time U.S. Coast Guard captain, Captain Crum has fished all over the United States but loves Lake Erie above all else.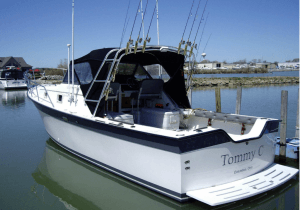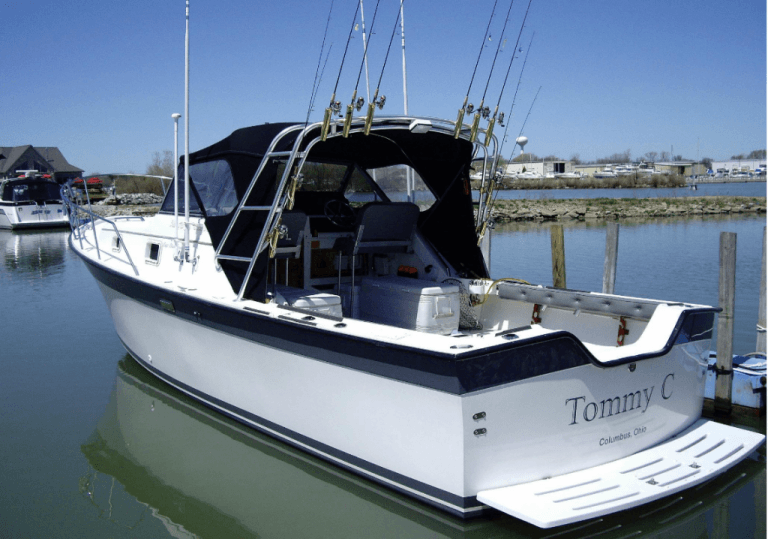 The waters of Lake Erie produce so much fish that it is easy to hook one, even on your first time. Board one of the Tommy C boats for an unforgettable experience!
Char-Tom provides you with everything you need for a successful fishing trip. Remember to bring your fishing license for those over 16, Ohio or Canadian. Bring a camera, sun protection, and soft sole deck shoes. Pack a lunch and some beer or wine. Just make sure to leave the glass bottles at home. You can also order lunch directly from Char-Tom. Talk about service!
Char-Tom specializes in perch, walleye, steelhead trout, and smallmouth bass. Captain Crum's knowledge is so in-depth, he charters specific boats for each fish. The fish are found in different places depending on the time of year.
Walleye
The numbers for Walleye are a little lower than fishery biologist would like. However, there are still a good number to fish from. This fish likes the cooler waters. March and April is the time for jig fishing walleye while casting and trolling is best in Late May and July. Walleye limits are set in May.
Perch
Perch fishing is excellent April through September. These tasty fish can grow up to 9 to 13 inches. Late August always sees an increase in numbers
Steelhead Trout
Steelhead Trout charters leave from Catawba Island. This type of trout prefers deep cool waters and can be tricky to locate.
Smallmouth Bass
Bass numbers are in their highest in August through September. Since these fish are still under attack by the invasive Round Goby, there is a 5 bass limit for fisherman.
For families, couples, and even large groups,Char-Tom Sport Fishing Charters is the ultimate fishing charter for Put-in-Bay.