Put-in-Bay Day at the Boat Show
The 2020 Cleveland Boat Show and Fishing Expo sponsored by Progressive Insurance will begin Thursday January 16th, 2020. The expo starts off with the Lake Erie Islands and will be themed all things Put-in-Bay. When you see us there, remember you'll be on island time!
You can sample the Boardwalk's famous lobster bisque while enjoying live entertainment from some of Put-in-Bay's most talented artists. The festivities call for a fun group of people looking to have a good time. Head to the Cleveland Boat Show and bring your island vibes. You can even chat to one of our representatives at the Boat Show about booking a Put-in-Bay rental home or waterfront condo.
Event Location: International Exposition Center (I-X Center)
Address: 1 I-X Center Drive, Cleveland, OH, 44135
Dates: January 16th-20th, 2020
Tickets:
Kids and Adults aged 13 an up: $15
Children 12 and under: Free
Senior Citizens: $13
Themes:
1/16 – Put-in-Bay Night
1/17 – Winter Rendezvous
1/18 – Celebrate the Lake Erie Islands
1/19 – Women's Day
1/20 – Family Day

About the Cleveland Boat Show
The Cleveland Boat Show is the perfect venue for all your new boating inquiries and purchases. There will dozens of vendors displaying first-class boating products and will be more than happy to show you their products. You will also be able to go on some featured vessels and learn about all the new features each boat can offer. Check out all sorts of new Lake Erie watercraft.
For all those fishermen out there, the Cleveland Boat show will also have all the latest fishing gear and technology on display. After all, everyone loves a day out on the lake for some prime fishing. Learn about all the new tackles, rods, and baiting methods to reel in your best catch yet. Feeling like testing your fishing skills out? The boat show will bring in a trout fishing pond.
Kayak fishing is a new sport growing in popularity. If you are interested in Kayak fishing, the Cleveland Boat Show is the place for you! Discussions and seminars will be held regarding the latest techniques and products available.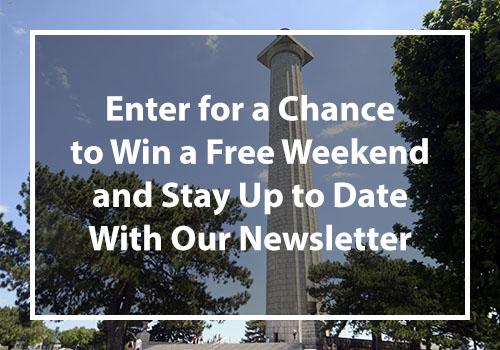 Put-in-Bay Day at the Boat Show:
We are looking forward to being together with our Put-in-Bay friends starting Thursday, January 16th! As mentioned previously, bring your island vibes and get ready to have some fun. Come hang out with the Put-in-Bay entertainers and a good group of local islanders! See you there for Put-in-Bay Day at the Cleveland Boat Show!
Please remember, when you make your Put-in-Bay summer vacation reservation, always #BookDirect to save money!!! Call 216-898-9951 Now.