The Boardwalk offers marine fuel and pump-out service at the Boardwalk Fuel Dock. They also have a great special from Sunday to Thursday called Dock & Dine. For $30, you can dock your vessel of any size for 4 hours, and you'll get a $15 credit that you can use at any of the Boardwalk family of restaurants.
Dock & Dine is available from noon-8 PM on Sunday and from 10 AM-8 PM Monday-Thursday. If you'd like to know more about the Boardwalk Fuel Dock or Dock & Dine, please call (419) 285-3695. Additionally, docking space is occasionally available for non-members of The Boardwalk Fuel Dock. Space will be assigned on a first-come-first-serve basis. Golf Cart Rental is available next door!
If you're looking for an anchorage at Put-in-Bay, Ohio consider the mooring buoys at the Put-in-Bay harbor. The Lake Erie islands docks are located very close to downtown, so you can jump right into the action, but are detached enough that you can enjoy some peace and quiet on the boat.
Anchorage at the mooring buoys comes with unlimited use of the harbor taxi service at no additional fee at South Bass Island. They'll take you from your boat and put you right downtown, and vice versa. You can request a harbor taxi on VHF channel 10.
The three harbor launches are captained by the United States Coast Guard licensed captains and provided by The Boardwalk. These are the hours that the harbor taxi service operates.
8 AM-11 PM Monday-Thursday
8 AM-midnight             Fridays
7 AM-midnight             Saturdays (and holidays)
7 AM-11 PM                 Sundays
Boardwalk Harbor Operations manages the mooring field on the Put-in-Bay Port Authority's behalf. Reservations are not accepted at the mooring buoys per the rules of the Port Authority.
– Perry's Victory and International Peace Memorial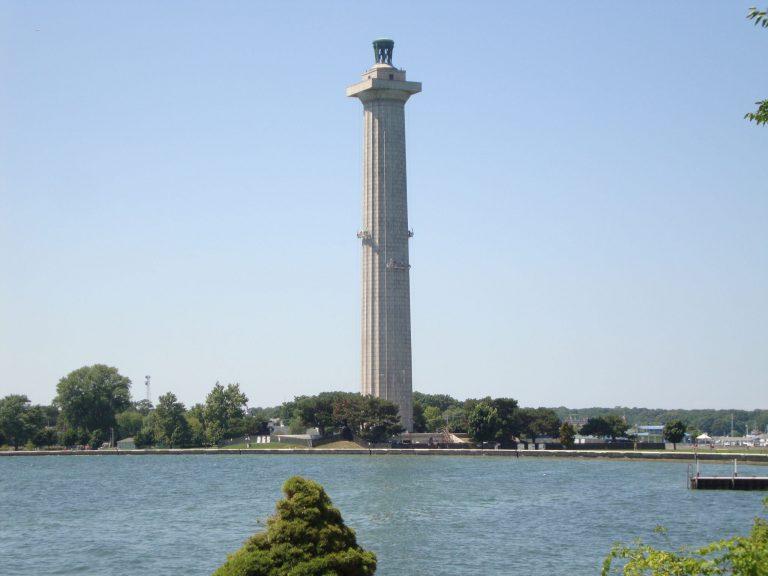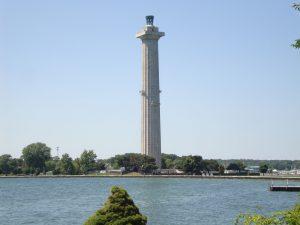 Perry's Monument is the statue built in honor and remembrance of Com. Oliver Hazard Perry because of his victory in the "Battle of Lake Erie" which took place during the War of 1812. You can visit the monument to learn more about history, tours, and reenactments.
Along with these awesome attractions as well:
– Perry's Cave & Family Fun Center
– South Bass Island State Park (Jet Ski Rentals)
To get to Put-in-Bay island for your next getaway is very easy, and you have two options: Either the Miller Ferry (From Catawba) that can service people and vehicles or the Jet Express Ferry (From Port Clinton or Sandusky) which is passenger-only. No ferries come to the island from Cleveland of Toledo.
We don't recommend taking your vehicle to Put-in-Bay, instead, we recommend renting a golf cart. Parking is extremely limited for cars in the downtown area, and you have to buy extra tickets as well. This doesn't mean you shouldn't take the Miller Ferry however, we recommend you just take the one closest to you. The Miller Ferry is closer to Cleveland and the Jet Express is closer to Toledo. In addition to this, you should keep in mind that the Jet Express runs much later into the night.
There is also the option to take a small plane via the Griffing Flying Service out of Sandusky. These planes can take up to 4 people to Put-in-Bay Airport.
if you don't have a boat you can sleep on at your dock and need a Put-in-Bay resort, Put-in-Bay Hotel, Put-in-Bay Condo, or Rental home then we have you covered! Here's a list of the best lodging the island has to offer: