Put-In-Bay Lodging: What You Need to Know
Welcome to the place for Put-In-Bay Lodging and 
Put in Bay Hotels
. Please take the time and look over all our attractive places to stay in Put in Bay.  For a beautiful suite or spacious rental home, look no further for your next trip to the island. When planning your island getaway to one our Put-in-Bay lodging resorts, hotels and vacation rentals. So, get the friends and family together and read up on your Put-in-Bay lodging options before its time to check-in! With Put-in-Bay being just a drive way from cities like Cleveland, Sandusky, Toledo, and Catawba it is highly recommended you reserve your Put-in-Bay lodging well ahead of time.  During the busy summer months, Put-in-Bay lodging and resort hotels have limited availability. We don't want to see you having to go to the South Bass Island State Park in the middle of the hot summer!

Put-In-Bay Lodging: An Island Vacation!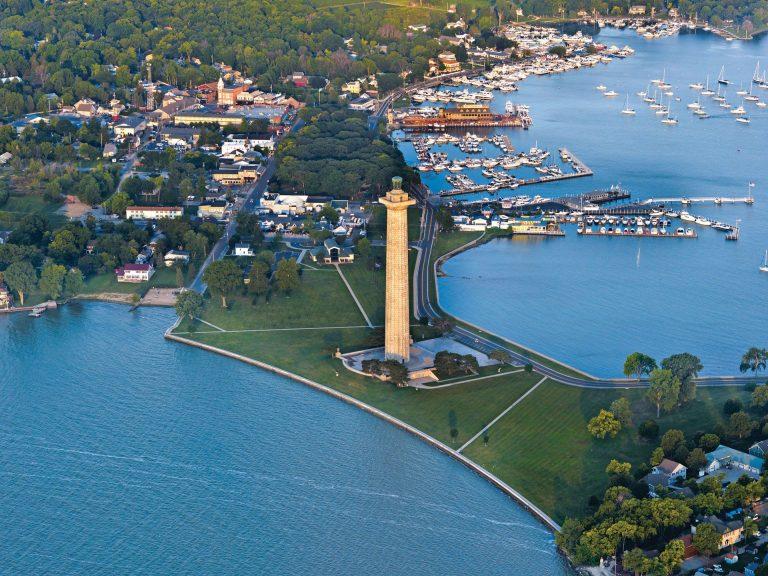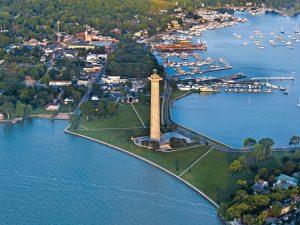 Put-In-Bay Lodging options with the best service and locations can be found here. Choose from great Put-In-Bay Homes and Put in Bay Hotels for any size group.  From a couples retreat to a large family reunion, we can accommodate them all!  Be sure to consider what's best for you and your group.
If location is important for your lodging, we have the spot.  The Commodore Resort, Put in Bay Victory Station, and Edgewater Hotel are steps from downtown Put-In-Bay. Both have regular rooms and suite options. Coming for work? Inquire about the PIB conference center and gazebos at Island Club!
Additionally, the lodging option at the Commodore features the best Put-in-Bay Pool Bar, Mist. Looking for places to stay in Put-in-Bay that can accommodate a large group? The Island Club and the Put-In-Bay Condos can comfortably accommodate the largest of groups and family fun reunions. We have you covered!
Put in Bay Ohio Lodging Choices
Island Club Rentals:
The Island Club offers its guests spacious, clean, and affordable vacation rental homes. They also offer private golf cart rentals onsite. Although the property is not within ideal walking distance of Mr. Ed's Bar & Grille and other downtown Put-in-Bay bars, an Island Club Taxi will be more than happy to pick you up and take you anywhere on the island for just $3 per person. The Island Club has an outdoor pool area, free Wi-Fi, fully equipped kitchens and so much more!
Check out our upcoming events page and book your Spring Fling weekend now to kick off the season! In the fall, we have a similar party also as a great excuse to visit Put-in-Bay. Heck, just check out ALL of the Put-in-Bay events!!
The Island Club is the best place to stay on the Island for larger groups, bachelorette parties, and family getaways. Call our office at 216-898-9951 or visit www.islandclub.com for more information regarding rates and availability.
Put-in-Bay Condos:
The Put-in-Bay Condos offer an amazing stay on the island.  You can choose between the Waterfront Condos or The Poolview Condos. Waterfront Condos offer lakefront decks in each unit and are by far the most luxurious and only lakeside lodging option on the entire island.  The PIB Poolview Condos are located in the same complex but don't offer the lake view decks.  They are situated poolside and are a great option for groups of 8! If your heart is set on a Put-in-Bay waterfront condo or a pool view condo visit www.putinbaycondos.com or call our office at 216-898-9951 for rates and availability.
Put-in-Bay Ohio Hotels:
Imagine yourself relaxing at a great Put-In-Bay Resort aside from the pool on a beautiful sunny day. Now, add a refreshing umbrella drink and watch your worries fade away. Feeling cold? You can jump in the jacuzzi then hop right back into the swimming pool.
The Commodore Resort and Victory Station Hotel offer hotel rooms with access to the swim-up bars and other Put-in-Bay attractions. Family fun knows no boundaries in PIB!
Find your place to stay on Put-in-Bay with the best lodging location on the island. Then, start planning your trip to the gem of Lake Erie, Put-in-Bay Ohio. We are proud to offer the best Put-In-Bay Lodging choices for your vacation, please review our great properties.
Our partner places to stay in Put-In-Bay pride themselves in offering friendly service and genuine care about your visit. We're confident you'll be glad you chose to stay with us during your Put-In-Bay Vacation. No other lodging choices on the island pay close attention to excellent service.
Why Stay on the Island?
Choosing to stay overnight affords guests the chance to experience the legendary nightlife.  When choosing the right Put in Bay Lodging suite, consider your ideal location.  This may be in the center of it all with a pool or a quiet vacation away from the action.  Regardless, there are options for all desires.
The island has so many great Things to Do in Put-in-Bay like fun activities for the entire family.  Additionally, the full Calendar of Events keeps the island community abuzz. Therefore, guests have so many great reasons to head to South Bass Island and seek out Put in Bay Lodging!
Living the Put in Bay Resort Life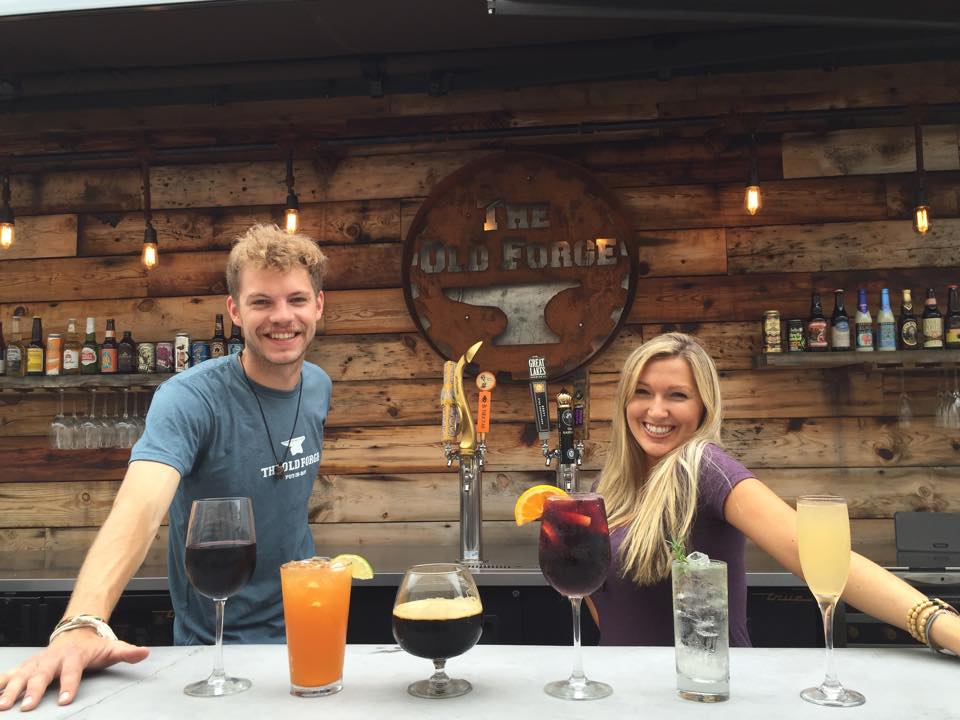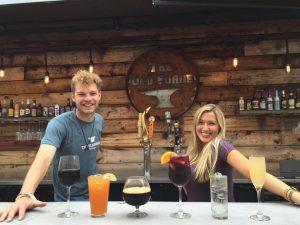 Life is busy.  Therefore, one must unwind from time to time.  Setting off to an island to forget worries seems out of reach.  However, the bars, activities, shops, and restaurants in Put-in-Bay are all within reach for millions of people in the Midwest in a short drive.
There is plenty of things to do when away from your hotel or rental home. Some of the island's most popular attractions include Perry's Victory & International Peace Memorial, Perry's Cave, and the Mojito Bay Tiki Bar.  We recommend heading to the top of Perry's Monument to see the United States and Canada border from the observation deck!
The island setting, rich history, Victorian architecture, and small-town charm bring visitors to the island each year.  Come and set your watch to island time and live the resort life. Rent a golf cart or take a Put-in-Bay taxi ride to get around the island and see the sights like the Lake Erie Islands Historical Society museum.
So, Explore Places to Stay and Reserve Now for the upcoming season.  Remember, popular dates fill fast.  So, booking your vacation lodging ahead is encouraged.  Once booked, rally the troops and head to Port Clinton to take the ferry over to Put-in-Bay!
Perry's Victory and International Peace Memorial monument were built from 1912-1915 to honor and commemorate the amazing victory that Com. Oliver Hazard Perry achieved in the "Battle of Lake Erie" during the War of 1812. At over 350 ft tall towering over any other structure on the island by hundreds of stories it's hard to miss, but if you can't find it just go to the Jet Express dock and turn right (left if you are coming off the boat). "The Key West of the North" is a great vacation destination because it's family-friendly but rowdy at the same time, it's all about how you choose to spend your time.
The two main Put in Bay ferries are the Miller Ferry and the Jet Express, however, there is a third ferry that can take you to another Lake Erie island called Middle Bass. You can also go to the State Park to rent Jet Skis.
Top 10 Put-in-Bay Lodging Questions