BOOK ONLINE to reserve a Golf Cart Depot cart before your trip or call 419-800-2278 with any questions!
The Put-in-Bay Golf Cart Depot Downtown is your best Put-in-Bay Ohio option.  We offer to rent hourly a 2, 4, or 6 person golf cart. Just a quick walk across the park from the Jet Express ferry and you are ready to rent. However, get there early before all golf carts are sold out! Call 419-800-2278 to Book your golf cart. Book now!
You will get around the island like a local when you rent a golf cart from the Put-in-Bay Golf Cart Depot Downtown! Everyone does the island a little differently, but no matter what, you'll need to get around. Maybe you are here to see all of the amazing historical sites like Stonehenge Estate or the South Bass Island Lighthouse. Perhaps your family wants to visit one of the many public parks, nature trails, and island splendor photo spots as your destinations.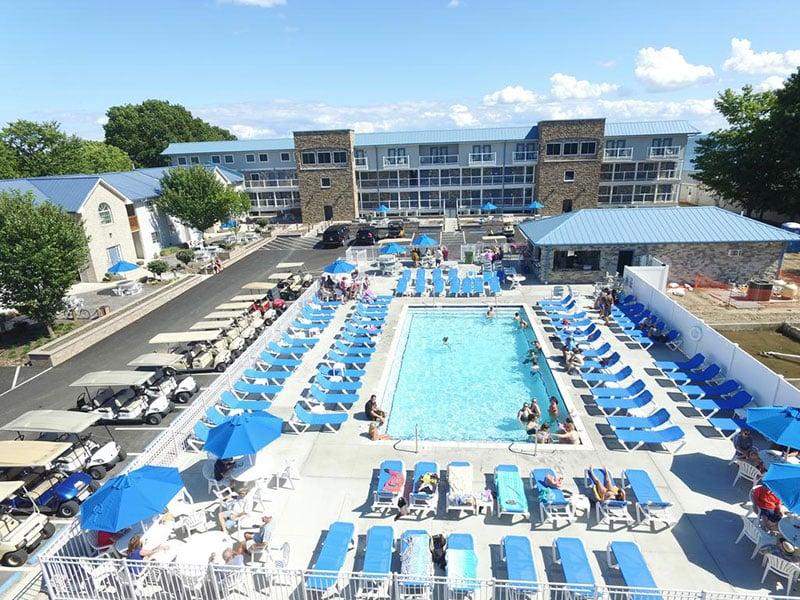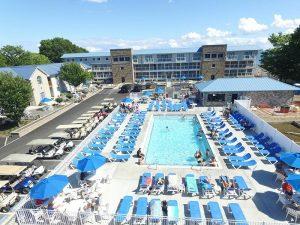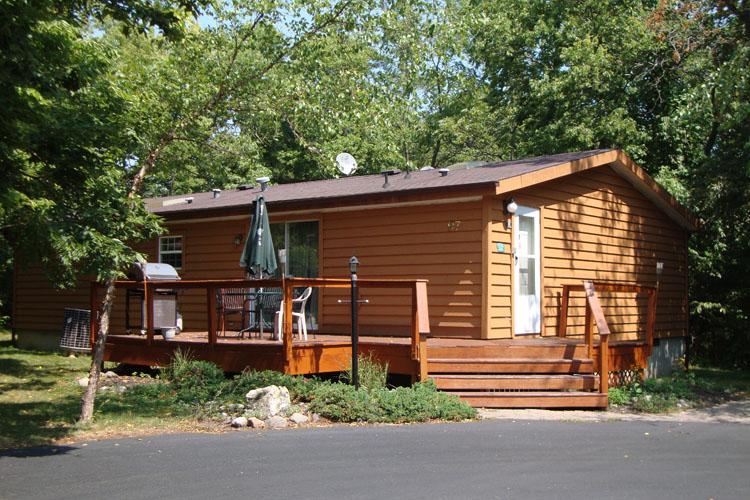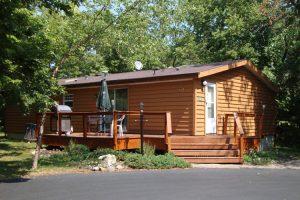 Most everyone who rents a home or condo uses a golf cart rental.  They do so to get downtown for a hearty lunch after a night of living it up Put-in-Bay style.  Other reasons are to hear the bands play! Whatever your transportation needs during your stay at the Bay, the Put-in-Bay Golf Cart Depot Downtown is ready to meet them. Book in advance for the best selection!
Golf carts are actually the main form of transportation on the island! There is very limited parking on the island, with the downtown area even being zoned as "golf cart only" parking. Most of the year-round residents have their own golf carts. Observant visitors will notice that the driveways of many Put-in-Bay homes seem too narrow for standard cars. In conclusion, they are used for a golf cart and they leave their cars on the mainland!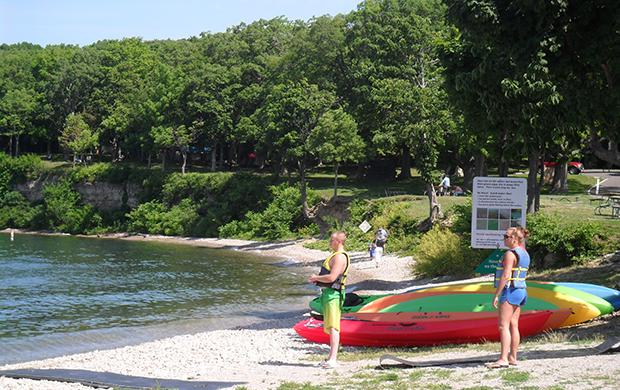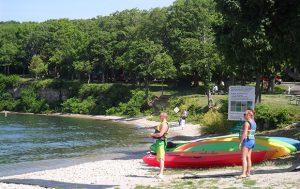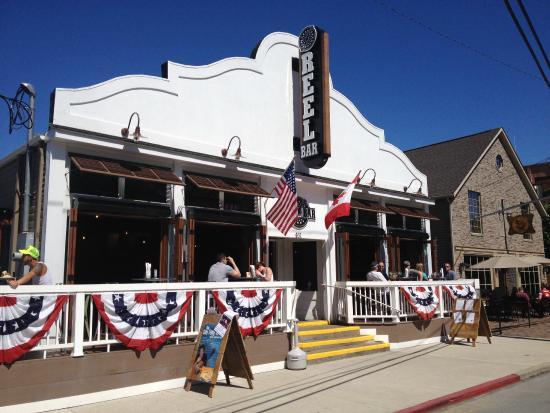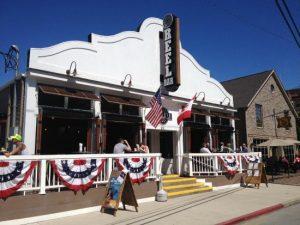 Put-in-Bay Golf Cart Depot Downtown has a variety of carts to offer depending on your needs. Couples love the simple two-seat electric carts. These motor around the island to all of the romantic and photo opportunity destinations, such as the Oak Point State Park and Put-in-Bay Watercraft Rentals. Put-in-Bay Golf Cart Depot also has gas-powered four- and six-passenger golf carts if you have a small family or a group of friends. Therefore, driving a golf cart is an attraction all its own! Some of the carts can reach up to 35 MPH! More importantly, the gas power will get you around the island all day on one tank of gas with no problems and no slowing down, like with electric carts.
Your vacation to the Bay just won't be the same without a golf cart rental, so make sure to rent one on your arrival. You will be glad that you did! You can find the Put-in-Bay Golf Cart Depot on Catawba Ave. across from the Fire Truck Bar. Stop in for a bite (but no drink, watch out for the DUI laws!) before you grab your golf cart at Put-in-Bay Golf Cart Depot!
We have day rentals and overnight rentals on all 2, 4, and 6 person carts. Weekday and weekend rental rates will vary so call ahead! We have gas-powered and electric golf carts. Find us near Delaware Ave downtown next to the Reel Bar, one of the best bay restaurants and bars. Feel free to ask for an Island Guide or ask any other questions about the island! You just can't get anything like this in Cleveland!
Testimonials
Quick service and fair prices! Carts were new and faster than all the other rental places! Will use for next trip! – Jessica N (Google Review)

They are right downtown by the beer barrel the carts are newer the prices better and the people are very nice. I like the Yamaha carts better. – Shaun S (TripAdvisor)
Contact Info
Put-in-Bay Golf Cart Depot Downtown
Address: 488 Catawba Ave, Put-In-Bay, OH 43456
Phone: (419) 800-CART (2278)
Website: http://www.putinbaygolfcartdepot.com
Hours: Daily 10:00 AM–11:30 PM
Golf Cart Traffic Laws
All golf carts are registered as licensed motor vehicles, meaning all of the same traffic laws apply to you on a golf cart like they would a car. Seat belts are required at all times. All golf carts have working taillights, turn signals, and headlights. You must be 16 years of age (or older depending on the rental agency) and have a valid drivers license. Remember: You CAN get a DUI on a golf cart!!!
How To Get To The Island: Put-in-Bay Ferry's
You can either take the Miller Ferry from Catawba if you want to bring a car or walk or the Jet Express from Port Clinton or Sandusky. The Jet dock is right in downtown Put-in-Bay and the Miller's ferry dock is located at the end of Langram Rd. Come visit Put-in-Bay today!!!
Top Put-in-Bay Attractions:
Perry's Victory and International Peace Memorial (Perry's Monument)
The Heineman Winery
The Crystal Cave
The Put-in-Bay Winery
Perry's Cave
Put-in-Bay Lodging
Put-in-Bay island is known for great home rentals, resorts, and Put in Bay hotels. Here's a list of our favorite Lake Erie lodges:
Island Club
Bird's Nest Resort
Put-in-Bay Condos
You can check out Island Club Golf Cart Rentals if you decide to stay with them as well. They do overnight golf cart rentals for guests!
Put-in-Bay Golf Cart Rentals Manufacturers:
EZ-Go golf carts
Yamaha golf carts
Club Car golf carts