The Wharfside keeps the fishermen and women in business with a great selection of tackle, bait, sun care, and other important boating accessories. Visitors can purchase State of Ohio Fishing Licenses on the premises. Lake Erie is proudly known as the Walleye Capital of the World. Anglers regularly catch 17 – 18 inch fish while 22- 26 inch ones are not at all uncommon.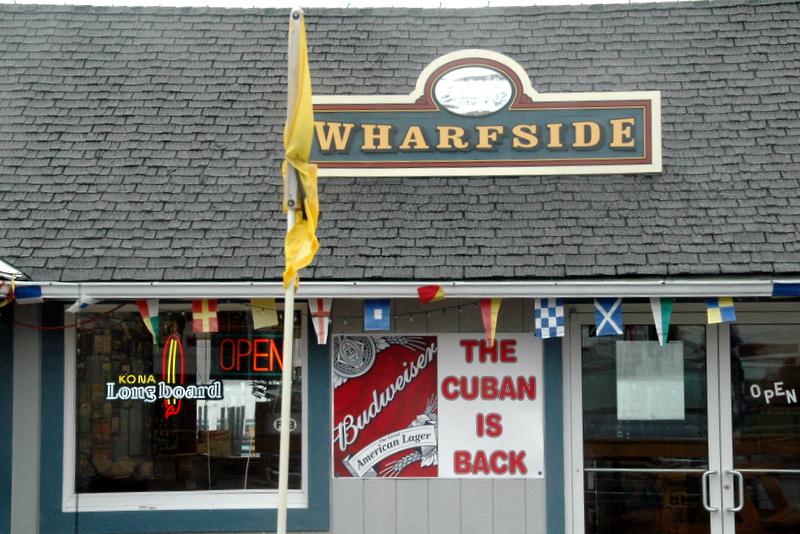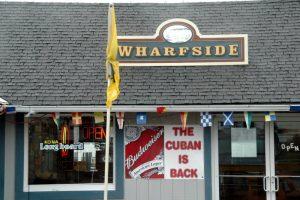 Other favorites include Yellow Perch and Smallmouth Bass. The restaurants of Put-in-Bay serve up delicious fish dishes but there's nothing like hooking your own!
The Wharfside is right on the banks of Lake Erie in downtown Put-in-Bay. Centrally located, it is easy to swing by and stock up before hitting the docks. It also sells snacks, drinks, and other goodies along with beer and cigarettes.
Topsy Turvey
Within the same real estate space lies the Topsy Turvey. This delightful spot is as close to the water as you can get. Their menu is small but mouthwatering. They specialize in Cubans for both breakfast and dinner. This delicious sandwich is made with mixed meat, Swiss cheese, pickles, and mustard. For breakfast, they add scrambled eggs.
Other specialties include Reuben's and fresh-caught perch. Deep-fried perch is sold either in a basket or on a crispy, crunch roll. Signature drinks include Bloody Mary's and Brandy Alexanders. The vibe in Topsy Turvey is definitely boat friendly. Come by and have a drink after a day spent fishing.
Put-in-Bay Docks
Put-in-Bay is a popular destination for boaters, families, and groups of friends looking to unwind. Public docks are available throughout the island. The most populated ones are located downtown. This includes the Village Docks and the DeRivera Docks. Private clubs include the Put-in-Bay Yacht Club and the Park Place Boat Club.
The easiest way to get to the island for those without a boat is the Jet Express Ferry. It docks just up Bayview Avenue from The Wharfside.