Topsy Turvey's Bar and Grill is located on the shores of Lake Erie in downtown Put-in-Bay. Gorgeous lake views, fresh, delicious food, and cold drinks greet visitors after a long day on the boat or day visitors to the island. Located right behind The Boardwalk, Topsy Turvey's is the perfect respite from the hustle and bustle of the summer season.
Topsy Turvey's makes an excellent perch dish, a favorite of the region. Using the freshest perch from Lake Erie, each fillet is delicately hand breaded. Served with coleslaw as a sandwich or platter with french fries.
Other items on the satisfyingly diverse menu range from French Toast for breakfast to a Shroom Po' Boy to a kid's menu. The kid's menu includes chicken bites and crispy french fries. Topsy Turvey's outside deck overlooks the harbor and is one of the most pleasant outdoor seating spots on the island.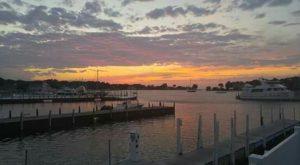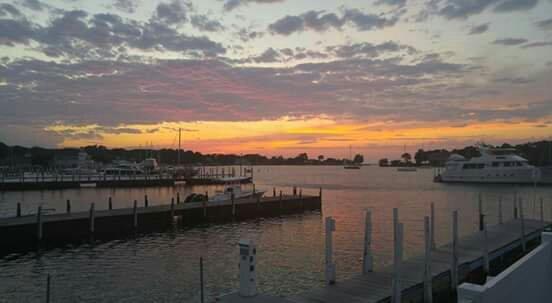 Topsy Turvey's Menu Highlights
Signature Cuban Sandwich

Breakfast Cuban with Scrambled Eggs

BBQ Pork Sandwich

Mozzarella Sticks

Grilled Cheese
If you prefer indoor seating, the cozy bar has flat screens tuned to the sports channel, friendly bartenders, and the entire bar is covered in signed dollar bills. Beers on tap, an extensive wine list, and a full bar provides something for everyone's palette. For all you boaters out there, they make sure to keep bait, cold beer, ice, suntan lotion, snacks, and other small essentials stocked on their shelves.
Location
Close to the Jet Express terminal and Perry's Park, Topsy Turvey's is conveniently located next to the vast array and bars on South Bass Island. There is really nothing like summer nights on Put-in-Bay. Live music pours from the numerous bars, families stroll with their dogs, and everyone is having a great time. Take in the sunset at Topsy Turvey's, drink in hand, and friends by your side.
Testimonials
Erin C: "We ate here for the first time ever. We have come to the island for years and said let's try it. Jane was our waitress(She is awesome we love her attitude and sass) she recommended the perch, so glad we tried it. By far the best one on the island. I tired the portobello boy and it was so good. We love this place so much we came back on our last night and lucked out to sit on the patio watching the sunset and have Jane as our waitress again. Tired the Cuban and had another perch sandwich. This is our new favorite place!"
Betsy A: "This is a great little spot right in the water. The owner is on-site all of the time which is very impressive and he is very kind. The bloody Mary's are delicious. The Cuban sandwich, fried perch, and coleslaw are excellent. We went there twice in 2 days and our waitress Jane made our visits extra special. This girl has an amazing personality and really makes you feel at home and relaxed and she is efficient as well. Thanks, Jane for the hospitality! I would recommend this place for drinks, food, and service. They also have a coffee bar in front of the restaurant that sells souvenirs, fishing supplies, and golf carts to rent."
Nikki V: "Besides the really good coffee the staff here is friendly and helpful. Walked there early Tuesday morning with my dog and they had the nicest young girl working the coffee area. She brought my dog a bowl of water and she was delightful to deal with even though I got stung by a bee while sitting there. I came back later with friends and had breakfast, which was also good. YES, I would recommend it! Thanks for being a little gem on an island so full of places vying for attention. They are also animal friendly!"
There are no reviews yet. Be the first one to write one.