Grab your 7-iron and putter and come on down to Saunders Resort Golf Course. This Par 3, Nine Hole course is fun for experts and novices alike. Just make sure to leave your golf cart at home. Oddly enough, this is one of the few places on the island where golf carts are not permitted. Remember this weird fact. It often pops up on scavenger hunts.
Saunders Golf Course Highlights
Usually golfers only use a 7-iron and putter for Par 3. This saves on having to lug a giant bag of heavy clubs all over the course, especially since carts aren't allowed.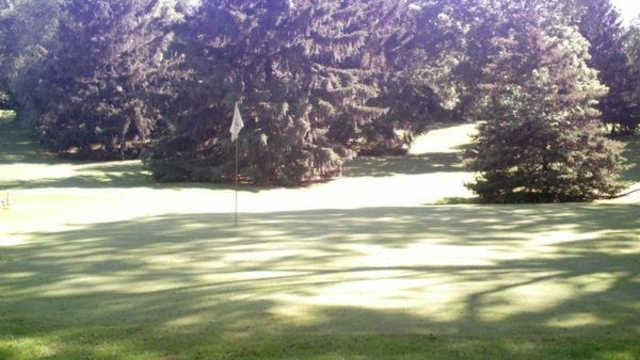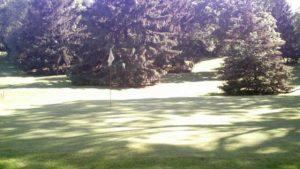 Family-owned since 1972, Saunders Golf Course also holds a tournament every summer, aptly titled The 7 Iron Classic. The Gift Shop sells drinks, snacks, and tobacco products. They also sell ice for coolers.
Saunders also offers cottages for rent. This humble, yet comfortable cottages are clean and cozy with a kitchen. The pool is reserved just for guests and fishermen can use their full-screen facility to clean fish.
The Neighbors
South Bass State Park is right next door. This lovely park includes a public dock and waterfront beach as well as picnic tables and covered pavilions. There is also a really fun playground for kids.
Playing a round or two at Saunders is always fun. It is even better with a drink at Joe's at the end of the day. Joe's, the self-proclaimed "best dive bar in the world," is a favorite with visitors and locals alike. Take a seat in their expansive patio and sip on a cold one. There are bar games out back and TV's lining the bar. Why not stay away?
For something a little more upscale, have dinner at the nearby Goat Soap and Whiskey. This restaurant cooks up incredible soups, famous perch tacos, and elaborate craft cocktails. They use fresh ingredients right from their garden.
Testimonials
Peggi W: "My friend and her family stay there every year and I visit them and play golf with her there every time. Love this area of Put-in-Bay!"
Tom T: "I love this place! These cottages are clean, roomy, and have everything you need. Quiet at night and we can play golf!!"
CJ: "This resort has been filling our adventurous needs for decades. Not only is the view exceptional but where else can you find an awesome golf course, fishing pier, action-packed beaches, & swimming pool, all with superb service. Thank you Kowalski's for letting us know how it feels to be an Islander."