The Lake Erie Islands Historical Museum preserves the fascinating history and traditions of Put-in-Bay and the surrounding islands. For such a little island, Put-in-Bay is big on historical significance.
The Historical Museum is funded completely by donations. A small, dedicated staff helps run the building and curate amazing exhibitions about the islands. Located right on Catawba Ave., a visit to the museum is a must. The lovely brick red building is tucked just behind the Put-in-Bay Police Department and Town Hall.
The exhibitions regularly change so visitors can get a glimpse into Put-in-Bay's past. A recent exhibition titled "Treasures From The Archive" displayed artifacts, papers, and photographs rarely seen by the public.
Due to their age, they can only be on view for a short period of time. The Lake Erie Islands Historical Museum strives to tell every story of the island.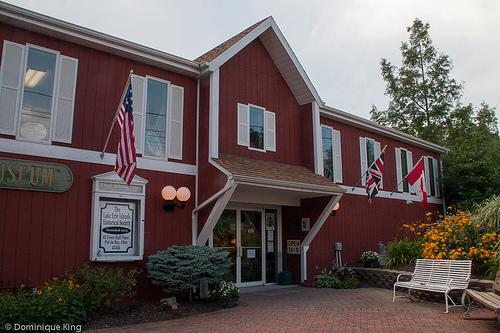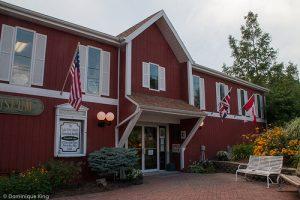 Put-in-Bay came to national attention during the War of 1812. Commodore Perry defeated the British in the Battle of Lake Erie. After the war, the tourism industry took over. Learn about the people and events that shaped the island into what it is today at the Historical Museum!  
The Lake Erie Historical Museum Resale Shop
Items for sale at the Resale Shop, located on-site, is a driving force for funds for the museum. The staff carefully examines every donation, from clothing to homegoods, guaranteeing each item is high-quality and in working condition. This is a great place to find necessities for the summer while also supporting the museum.
Nearby Attractions
The centrally located museum is close to many of the downtown destinations. Grab lunch at The Old Forge where they make the most delicious crepes, both savory and sweet. Enjoy a local brew at the Put-in-Bay Brewery. Or just stroll over to DeRivera Park and take in the views of Lake Erie.