Located inside the delightful Freshwater Retreat, Freshwater Remedies sells a variety of all-natural products made by the owner, Christie Onkto. Born and bred on Put-in-Bay, Christie now divides her time between Lake Erie and Maui, a true island girl!
Freshwater Remedies Homemade Goodies
She is harnessing the power of nature to provide gentle yet effective means of caring for yourself. From balms to toners, makeup, and sun care, her line of products, Onkt Organics is truly special.
Christie decided to create her own line of skincare to better take care of her and her family's health. Building on an old family recipe her first product was Gramma's Salve. This powerful remedy helps heal scrapes, cuts, and soothe aching muscles.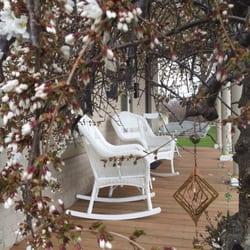 Try Onkt Organics skincare sets which include cleansers, toners, and serums. Pick from blends like Sage, Latte, and Rose. After a day spent on the water, there is nothing better for your skin than her famous Da'Balm to help nourish skin worn skin. Powerful enough for both Maui and Put-in-Bay!
Freshwater Remedies also carries incense, angel cards, and jewelry. The whole shop is warm and inviting. Located right next to the Put-in-Bay airport, Freshwater Remedies is well worth a visit. If you are looking for a relaxing and peaceful retreat book a room at Freshwater Retreat. This cozy bed and breakfast also serves organic breakfast and provides cozy rooms in a beautiful Victorian house.
Surrounding Area
Tucked away from lively downtown Put-in-Bay, this part of South Bass Island has an array of fun activities to choose from. After making your purchases at Freshwater Remedies, tour some of the historical areas such as Engel Homestead and the ruins of the Hotel Victory. Play a game of golf at Saunders Golf Course and relax over a beer in the welcoming outdoor patio of local favorite, Joe's Bar.