Bay View Gifts is a lovely gift shop located a few steps from downtown Put-in-Bay. Located down the street from Miller Marina on Bayview Avenue. Take a stroll up to Bay View Gifts along Lake Erie and take in the beautiful lake views and the Put-in-Bay docks.
Bay View Gifts offers a wide range of apparel and home decor. The purveyors of Bay View carefully select each item, guaranteeing everything in the shop is just right. Pick up a gift for someone special or just for you to remind yourself of your Put-in-Bay getaway.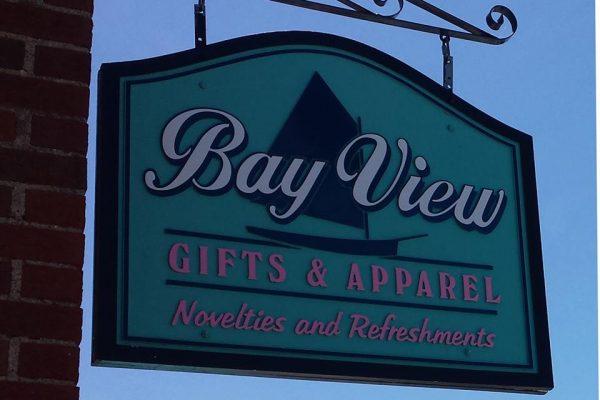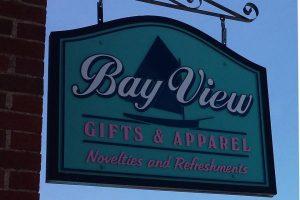 Bay View Gifts Location
Located just up the way from the bustling downtown, Bay View Gifts is nestled along the banks of Lake Erie. Besides the nearby Miller Marina, the Put-in-Bay Yacht Club is right up the street. The Yacht Clubs offers dockage, public events, and a clubhouse available for rental. A lovely choice for a wedding, family reunion, or birthday.
Gibraltar Island is a stone's throw away across the bay from Bay View Gifts. This entire area is full of history, namely the War of 1812. Commodore Perry used Gibraltar Island as a lookout point while fighting the Battle of Lake Erie. Cooke's Castle built in the late 1800s as a summer home is now a National Historic Landmark.
After shopping at Bay View Gifts, relax over a glass of wine at the Put-in-Bay Winery. They offer a variety of dry and sweet wine as well as tasting rooms, a winery exhibit, and a beautiful garden. Enjoy a glass al fresco in the garden or the inviting front porch.
Downtown Put-in-Bay is always full of fun. Take in the views at the Upper Deck at The Boardwalk while dining of their famous Lobster Bisque or listen to live music at one of the many bars lining the streets. Some favorites include The Round House Bar and Frosty Bar.
Need a Put-In-Bay Taxi to get back to the Ferry?  Call 419-285-5466.
Testimonials
Julie K: "Bay View Gifts is my favorite boutique! I look forward to shopping there every time I go to the Bay. The owner, Susan, and her staff are amazing! They go out of their way to make your shopping experience fun, easy, and personalized. This boutique has all of my favorite designers all together in one place! This is a must-stop if you are traveling to the bay! I'm positive you will find something you love!"
Sam P: "The owner is super nice and I love their unique clothes and gifts. Highly recommend."