Captain Park's Lake Erie Charters specialize in walleye, perch, and bass fishing for the whole family. Park Shafer, the captain of the "Megacatch" is a cull time captain and fishing expert. He learned to fish on Lake Erie from his father and has been fishing ever since.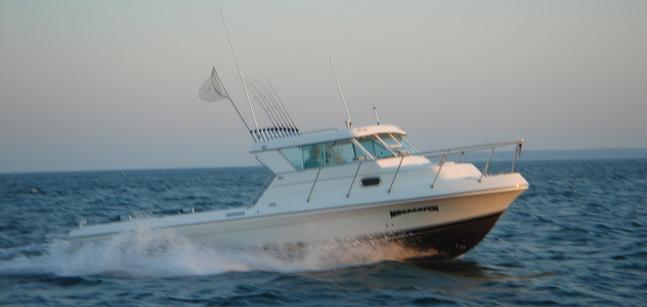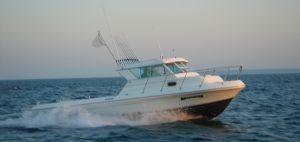 Book a full or half-day fishing trip with Captain Park to really experience what makes this region so special. This is a great activity for the whole family. There's nothing like catching your fish!
Captain Park's boat is comfortable, safe, and fully equipped with USCG safety equipment, GPS, video fish finder, and a marine radio. To make sure the trip is successful he provides bait and a board fish cooler with ice. He also provides rods and tackles upon request. Bring your own if you have them!
Also remember your Ohio or Canadian fishing license as well as packed lunch, camera, sunscreen, and soft sole deck shoes. Beer is fine on the boat, but no hard alcohol, please! Since you keep the fish you catch, make sure to store a cooler in the car for after the trip.
Lake Erie Fish
Lake Erie is famous for perch, walleye, and bass. The fishing varies depending on the month. Captain Park knows the ins and outs of fishing and will share his knowledge with you. Here is a rundown of the fish availability during the summer.
April
Depending on how warm it gets, this is a great time for Yellow Perch fishing. Walleyes are large, but fewer in numbers
May, June, July
Captain Park's favorite time to fish. Walleye and Perch fishing is at its best.
August
Primetime for Yellow Perch
September, October
Walleye fishing picks up since these fish prefer cooler water. Perch fishing is still great.
Make your trip to Put-in-Bay extra special with a trip on Captain Park's Lake Erie Fishing Charters!