We know you love Mr. Ed's Bar and Grille. Everyone on Put-in-Bay does after all! This is one of the most fun, most delicious, most wild spots (especially after 2!) on the island. They make sure to provide the best apparel and gifts for everyone at Mr. Ed's Gift Shop.
Mr. Ed's and the gift shop is located right on Delaware Ave in the heart of the bustling downtown. Come by any time of day and you are sure to have a blast. The gift shops carries items for all three businesses managed by Mr. Ed's. This includes MIST Pool Bar, The Green Room, and of course, Mr. Ed's.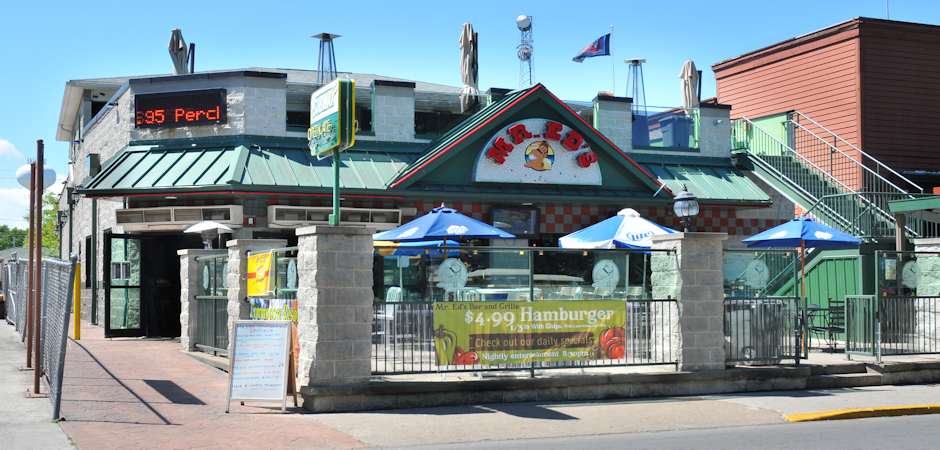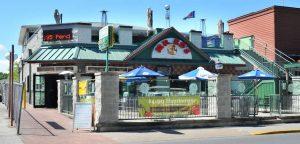 Mr. Ed's motto is "Nobody's Ugly after 2 am." This quirky attitude extends to their shirts. Mr. Ed's horse logo is front and center on a variety of brightly colored t-shirts and hoodies. Bring a beer koozie back to friends on the mainland and send a gift card to a friend heading to the island for the first time. Visiting Mr. Ed's the first time is always a memorable experience. Make it one they'll never forget with a special gift card.
Mr. Ed's Gift Shop Items
T-Shirts

Hoodies

Beer Koozies

Gift Cards
The World of Mr. Ed's
The three businesses under Mr. Ed's management combine to make one amazing lineup of fun. Mr. Ed takes the idea of the sports bar to the next level. With TV's lining the bar, you can take in the latest games over a plate of gourmet bar food.
Their perch baskets are brimming with the crispiest fish around. The mac 'n cheese selection is out of the world. Try the White Cheddar or Maple Bacon. The Pigs Nachos are also incredible. There is really too much yumminess to mention. You will have to taste for yourself.
The Green Room is the premiere nightclub on the island with dancing into the wee islands and MIST Pool Bar keeps this cool and refreshing with fruity drinks and DJ's spinning all day long!