These days, everyone needs a website. Luckily a professional website is just a phone call away. Design by Chuck is Put-in-Bay's lead website development film. The lead designer, Charles K. Reed, has been developing websites for over 15 years. He began specializing in Put-in-Bay businesses over the last 10 years. Since he left his mark, the local websites have experienced increased traffic to their site.
His company designs for a variety of companies, including transportation, hotels, manufacturers, bars, and entertainers. Need a website? Call for a quote from Chuck today.
Design by Chuck Companies
Chuck works with businesses all over the island to increase their website and get their message out to the world. For a place like Put-in-Bay with tourists coming and going, it is imperative to have a strong web presence so people all over the world can find you.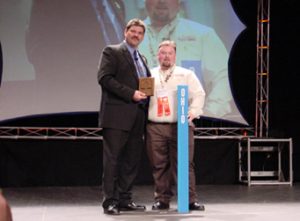 Here are just a few of the Put-in-Bay businesses on Chuck's Rolodex:
The Commodore Resort
The Commodore Resort is actually five businesses under one header. The island favorite Mr. Ed's Bar and Grille, MIST Pool Bar, and the Green Room are the entertainment options offered. The Commodore Resort is a hotel as well as a condo rental. With so many exciting things to share, Chuck created a clean, easy to use the website.
Edgewater Downtown Hotel and Suites
One of the newer accommodations on the island, the Edgewater provides a variety of different size rooms, all brimming with modern amenities. The downtown location can't be beaten. Their website is very streamlined and sophisticated.
For all the comforts of home coupled with luxury amenities, A Place at the Bay is a great choice. This vacation house is surrounded by plenty of outdoor space including a patio with a picnic table and grilled. Each room is just as cozy as the next!
No matter your business Design by Chuck can help you out with Website Development.