The Village Docks A & C are centrally located in downtown Put-in-Bay. They provide boaters with both overnight and transient docking. Close to all the attractions of the downtown, these docks have long been a favorite for boaters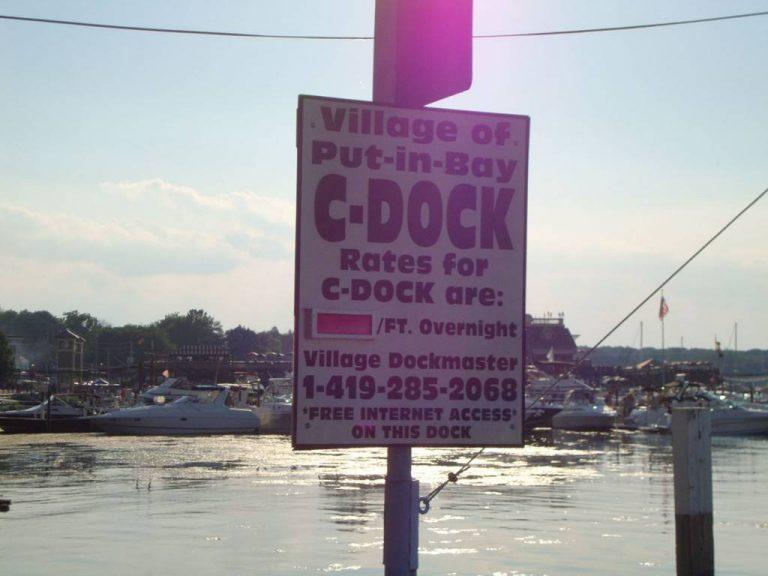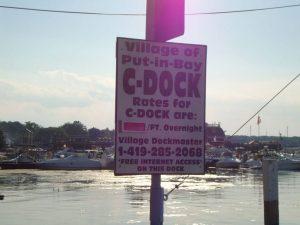 Situated on Bayview Avenue, the Village Docks A & C are a short stroll to the Boathouse Bar and Grille, the Boardwalk Restaurants and the Keys. The Jet Express terminal is also a few steps away.
Village Docks A & C Features
Boaters enjoy wonderful features including water, full electricity, and high-speed internet. Additionally, the Village Bath House is close by in DeRivera Park. The bathhouse includes a restroom, multiple showers, and also public lockers for rent.
DeRivera provides a lovely location for a picnic lunch or afternoon stroll. A gift from the founder of Put-in-Bay, this park includes picnic tables, charcoal grills, and Will's Playground, suitable for kids of all ages. There is always something going on in the park, from weddings to family reunions.
Restaurants and attractions dot the park. The iconic Kimberly's Carousel is just across the street. Perry's Victory and International Peace Monument, a 352 ft. column, looms in the distance.
Village Docks A & C Rules
No grills or open fires on docks.

No swimming around the marina.

Water guns, sling shots, and water balloon fights are not allowed.

No fireworks or weapons

Motorized scooters are not allowed.  So, guests must walk them.

Guests on Rollerblades and bikes must walk them on docks.  No riding permitted.

No reserving space for others.

Leaving unattended boats overnight is strictly prohibited.

Pets must be on a leash.

There is mandatory rafting up to 4 boat

No floating toys permitted.
Perfectly situated for boaters, from families out for the afternoon to expert anglers, this docks ideal. Take a safe harbor here and enjoy all the sights and sounds of Put-in-Bay.