Mossbacks serves up high-quality food in a friendly, relaxed atmosphere. Alongside the casually upscale restaurant is the neighborhood bar complete with craft cocktails and a large selection of beer and wine.
Located right on the edge of Perry Park, Mossbacks is a short walk from the Jet Express Ferry, on the northern tip of Put-in-Bay. Close to some of the best lodging on the island, Mossbacks is a great choice for breakfast. And also because it makes some of the best brunch dishes on the island!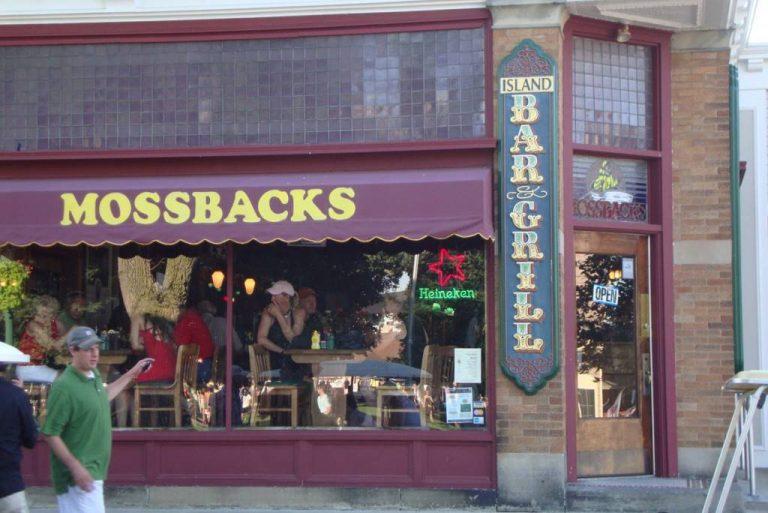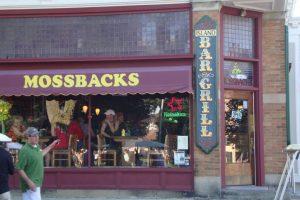 Mossbacks Breakfast Options
Commodore's Favorite (A buttermilk biscuit topped with the cheesy hash brown casserole, scrambled eggs, sausage gravy, and bacon)

Steak and Eggs

Buttermilk Pancakes

Sausage and Gravy over biscuits
All this delicious food is served alongside brunch cocktails like Mimosas, Bloody Mary, and the Breakfast Bomb, which will really start your day off on the right foot! Shots of Jameson and butterscotch schnapps are dropped into a glass of orange. So you get your vitamin C along with a breakfast buzz.
The delicious eats continue to lunch and dinner. It's not hard to spend the whole day here. Grab a succulent burger for lunch and enjoy a stellar prime rib for dinner.
Mossbacks Lunch and Dinner Offerings
Lake Erie Walleye Nuggets

Lake Erie Perch Basket

Prime Rib

Land and Lake Combo

Pierogi Burger

Cauliflower Tacos
Mossbacks shares the space with The Fish Bowl, which serves up its cocktails and brews in actual fishbowls! So you really get a lot of bang for your buck. Live music plays throughout the summer and the large front windows open up onto Bayview Avenue so you watch summer in Put-in-Bay pass you bay.
Drink up with a great list of craft beers like Great Lakes Commodore Perry, Goose Island IPA, and Thirsty Dog Whippet Wheat. Wine flows and the friendly bartenders can make you any cocktail your heart desires!
Testimonials
Jim C: "This is a very nice and enjoyable place to eat. The chicken tortilla soup was really good and I liked the way the place was decorated. I would highly recommend this place if looking for some comfort food because it had a lot of that. And they give you a lot of food for the price. Had the grilled chicken sandwich and it was nice, tender, and tasty. Got the onion rings and they were not greasy at all. Friends got the chicken and shrimp salads and they also enjoyed them. They didn't skimp on either the chicken or the shrimp and the salads were big so we all came away filled and happy. We would definitely go back there for another meal."
Angela F: "We were out and about on Put In Bay and our kids started to get hungry. Our son has special needs and we wanted a quieter place that we could eat. The service was great and the food absolutely delicious. My husband and I split a walleye fish basket. He had never had that type of fish, I on the other hand grew up eating it. It was so delicious and filling, just enough too for us to share. My daughter had the chicken pot pie soup, and it was also delicious!! The homemade carrot cake was AMAZING!!! A great experience and the walls are filled with local history. You won't be disappointed."
Don B: "We stopped in with friends for dinner. None of us had ever eaten here before. They had a pork loin special with asparagus and mashed potatoes. I was able to get a sub baked potato. The pork was very tender and had great flavor with a dry rub. My wife had the vegetable panini sandwich with coleslaw. She liked it very much. One of our friends also had the special and the other had chicken tenders and fries. She remarked that they were some of the most tender and moist tenders she has had. If you get here this summer 2016 and have Moriah for a server she will meet you with a smile, serve you well, and make your dinner enjoyable."