The Fish Shak is one of many exceptional eateries located in The Boardwalk Restaurant complex. A sprawling building full of delicious food, gorgeous lake views, and plenty to drink, The Boardwalk Restaurant is a central meeting spot in the Put-in-Bay lifestyle.
The Fish Shak caters to the seafood lovers in the family. Serving local fish caught right in Lake Erie, its specialties include baskets of hand-breaded sandwiches and baskets of fresh walleye and perch.
Dig into your meal while taking in views of the very lake your fish came from. The very definition of living locally. You also have plenty of drink options to choose from to help wash down your meal.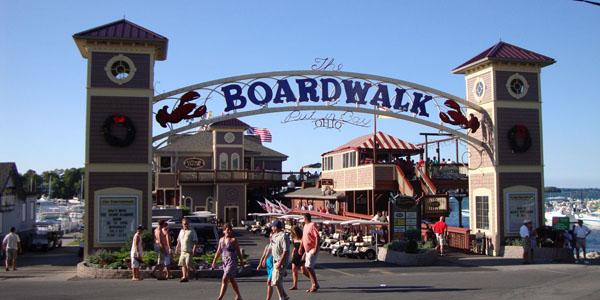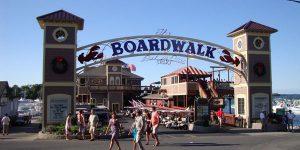 The nearby Burgee Bar is known for its Signature Riptide Rum Punch. They have lots of specialty cocktails along with a large selection of bottled and draft beer. Sit out and listen to live bands on the weekend during the summer season.
Clawdaddy's Bar also has a great selection of brews along with some of the best views on The Boardwalk. Smokers welcomed.
Along with the Fish Shak, other dining options at The Boardwalk include The Little Galley, Book's Seafood, and Rita's Cantina. Known for lobster bisque, every option here is equally delicious.
The Boardwalk's Dining Options
The Little Galley
Book's Seafood
Rita's Cantina and Margarita Bar
Clawdaddy's Bar
The Burgee Bar
When sitting out, snacking on perch, and enjoying the lake breezes, visitors can gaze upon the adjoining islands of Gibraltar and Middle Bass Island. The small island of Gibraltar is home to freshwater research conducted by The Ohio State University.
Besides being a place of scientific discovery, these islands are rich in history. Cooke's Castle, the home of the civil war financier, is listed on the registry of historic places, and the castle currently undergoing renovations.