BOOK ONLINE to reserve a Golf Cart Center cart before your trip or call 419-500-2278 with any questions!
Welcome to Put-in-Bay golf cart center where your golf cart rental is made simple. The Put-in-Bay Golf Cart Center is the newest place on the island to rent golf carts! We have teamed up with a few other golf cart rental agencies on the island to ensure our guests have the best golf cart possible. Hourly and daily rentals are a great way to spend short day trips on South Bass Island sightseeing.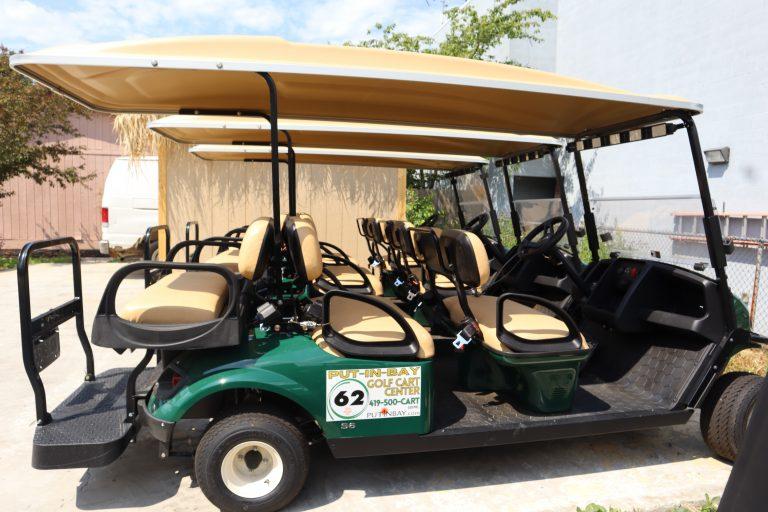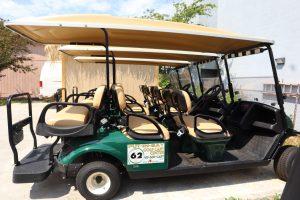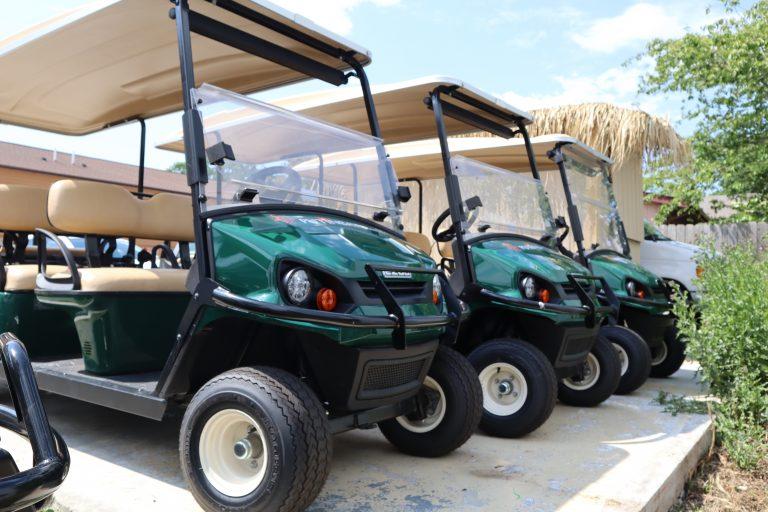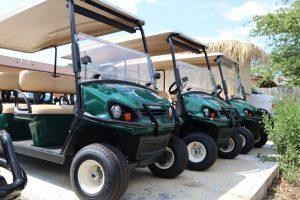 Golf carts allow for easy parking and simple island transportation to and from all the attractions. Our lodging partners also offer overnight rentals for their guests. This is usually a great discount because you are staying with them! Here at the Golf Cart Center, you pick up and drop off your cart right at our Delaware Ave location. Meanwhile, guests staying at the Island Club Home Rentals and Put-in-Bay Condos have access to private golf cart rentals onsite and they are picked up and dropped off at the front door of their respective rental units.
With trusted golf cart brands like Yamaha, EZ-GO and Club Car your 4 and 6 person golf carts will run smoothly and safely. Please keep in mind that all golf carts on the island are considered licensed motor vehicles and drivers must obey all traffic laws. All of our golf carts do have working taillights, turn signals and seat belts. In addition, you must be 18 years of age or older with a valid drivers license to rent the golf cart.
These rules apply to all electric carts as well. You can find electric carts over at the Golf Cart Depot along with their specialty carts. Lastly, weekend rental rates usually differ from weekday golf cart rentals.
Ready to book? Click here to Book Your Put-in-Bay Golf Cart Now or give us a call at 419-500-2278.