Where to Stay?
Put-in-Bay, Ohio is home to amazing places to stay, things to do and restaurants/bars to explore. The small Lake Erie Island is enjoyed by over three quarters of a million people every summer and is one of the most popular vacation destinations in the Midwest!  Guests have plenty of options when it comes to Put-in-Bay lodging, hotels and resorts. Your Put-in-Bay vacation rental awaits!
Choose between fully equipped Island Club rental homes, waterfront condos, or a Put-in-Bay resort. Whether you're planning your trip at the Put-in-Bay Condos, the Island Club Home Rentals, The Commodore Resort or the Bird's Nest Resort, you'll be sure to enjoy your accommodations.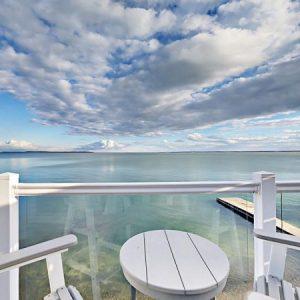 Located on tiny South Bass Island around five miles from the Ohio mainland, Put-in-Bay is a picturesque island town and popular summer tourist destination when thousands flock to enjoy the town's quaint restaurants, lively pubs and recreational activities like walleye and perch fishing – no wonder Put-in-Bay is often nicknamed the "Key West of the North".
History buffs will delight in its historic homes and pivotal role in the War of 1812: Perry's Victory and International Peace Memorial – a 352 foot high Doric column and one of the tallest monuments in the United States.  It towers over the downtown Put-in-Bay harbor and commemorates Oliver Hazard Perry's victory over British forces during the Battle of Lake Erie and War of 1812.
In addition to Perry's monument, history lovers will enjoy a visit to the Put-in-Bay historical society.
Golf Cart Rentals & More
Golf Cart Rentals invade the streets as getaway seekers explore every corner of the island. From the state park to bar hoping at different Put-in-Bay Hotel Swim Up Bars make sure you have a golf cart to take full advantage of what the island offers. Call 216-898-9951 to book your golf cart with one of our team members.
Guests can even rent a jet ski or kayak!
If a golf cart isn't for you, getting around in Put-in-Bay taxi is easier than ever. For just $3 per person our Island Club or Put-in-Bay Condos taxis will take you to and from anywhere on the island!
Put-in-Bay attractions like Perry's Cave & Family Fun Center have so much to offer you could spend multiple days there and not see the same thing twice. Adults can dive into the exciting nightlife scene at Mr Ed's Bar, Joe's Bar, The Roundhouse and much more!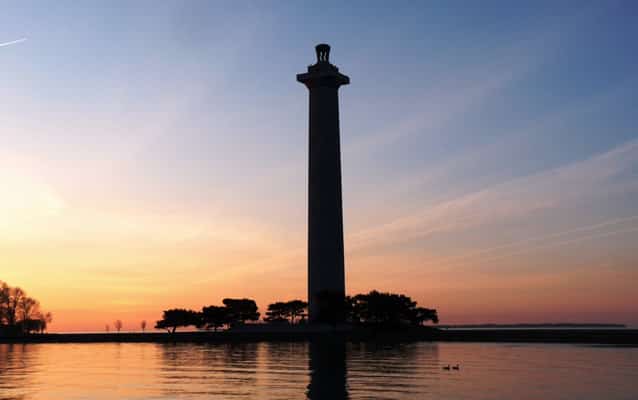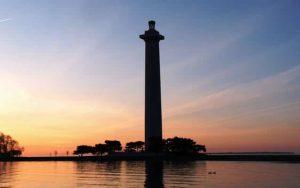 Put-in-Bay restaurants offer a great variety local foods at places like The Boardwalk, The Keys, and many more amazing restaurants.
Put-in-Bay Island was voted one of the best small towns in Ohio! Check out more Ohio cities at http://theculturetrip.com/north-america/usa/ohio/articles/the-10-most-beautiful-national-towns-in-ohio/
How to Get to Put-in-Bay?
Put-in-Bay is roughly an hour away from Cleveland and Toledo. There at two Put-in-Bay Ferries to choose from: The Miller Ferry and Jet Express. The Miller Ferry allows both passengers and vehicles leaving from Catawba. There is free parking at the Miller Ferry so we suggest leaving your car on the mainland and
Meanwhile, The Jet Express sails from either downtown Port Clinton or Sandusky. Keep in mind the Jet Express cannot take vehicles over to Put-in-Bay. Parking is available onsite for an extra fee at the Jet Express dock.
Thank you for reading our blog! For any hotels, lodging and golf cart rental inquiries call our office at 216-898-9951. One of our Put-in-Bay Reservation team members will be more than happy to assist you.