Enjoying the views of Lake Erie and Put-in-Bay from a kayak is a very special experience. Kayak the Bay rents a variety of kayaks at affordable prices.
Located right on Bayview Avenue near Oak Point State Park, the company provides watercraft, guided tours, and tips on how to use a kayak. There are both sit in and sit atop kayaks depending on your preference. Due to their large fleet, big groups can easily rent kayaks for the day.
Kayak the Bay Guided Tours
One of their most popular tours is the Gibraltar Island Tour. This educational tour even includes a walking tour of the island. As a freshwater research facility for The Ohio State University, this island is rarely open to the public. Kayak the Bay will also take you to Cooke Castle, Perry's Lookout, and the glacial grooves.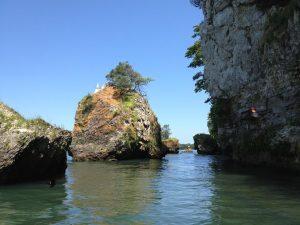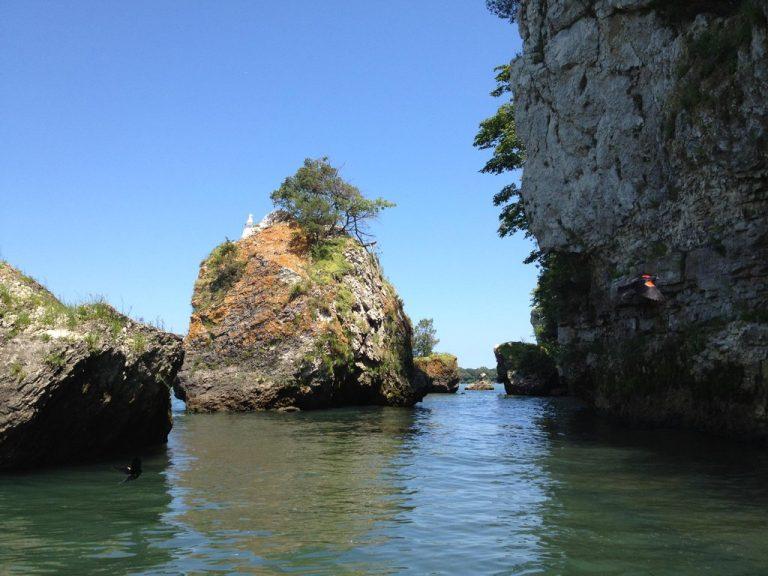 This tour also includes an overview of the Lake Erie ecosystem and current research being done to keep this precious resource clean. $10 from each ticket is donated to the summer scholarship program at Stone Laboratory.
The Sunset Tour is just that. A spectacular one hour paddle past the limestone cliffs of the west shore of the island. Timed just right, the return trip between Green and Rattlesnake Island is in the midst of the kaleidoscopic sunset.
The staff is dedicated to teaching visitors about the fascinating ecology of the island. They love sharing their knowledge of Put-in-Bay and the surrounding islands. This activity is fun for families, groups of friends, and even a romantic outing for two.
Nearby Neighbors
This part of the island is also full of educational institutions that are both fun and fascinating. The Aquatic Visitors Center provides exhibitions, aquariums, and even a fishing pier to teach visitors about the wildlife of Lake Erie. The Stone Laboratory is at the forefront of freshwater research with Ohio State students working on-site in the summers!
Testimonials
Angie V: "This is a no-fuss way to spend a couple of fun hours kayaking. I think it was $40 for two hours which I found very reasonable. The woman was helpful but not overbearing. She had fun suggestions about where to kayak. They are also very friendly. Seriously–I fell OUT of the kayak getting back onto the dock. I was mortified!!!! She and a man helped me back onto the dock and acted like it was absolutely no big deal (seriously–it was!). They kept our things in a locked container and had cold water for a reasonable price. This is just a really fun adventure that you should NOT miss out on."
Mark N: "My wife and I along with two friends rented kayaks here. My wife and I had a tandem and two friends had singles. We left at 3 pm and decided to circumnavigate the island. We made it in 3 hours which we were told was exceptionally fast. Would not do that again! Happy that we did it and we were stoked when done, but very physically demanding. Great service and an excellent adventure, the best way to see the island, make sure you are in shape if you try the long trip!"
Kimberly C: "My daughter and I stopped at Kayak the Bay in the morning intending to go kayaking at that time. The owner asked about our experience level. Since we were fairly inexperienced kayakers, she recommended that we wait until the afternoon to see if the wind died down some. We took her advice and as a result had a beautiful, and safe, two-hour kayaking experience later that day. The bay was beautiful and she made some great recommendations as well as some cautionary points. I would definitely recommend this company and am looking forward to going again soon."
Website
http://www.kayakthebay.com
There are no reviews yet. Be the first one to write one.