The Carriage House is an impressively curated souvenir shop on Put-in-Bay. The Carriage House is a must-see stop during a Put-in-Bay summer. This lovely green Victorian situated right on Delaware Ave in downtown. The green is so vibrant, it's hard to miss!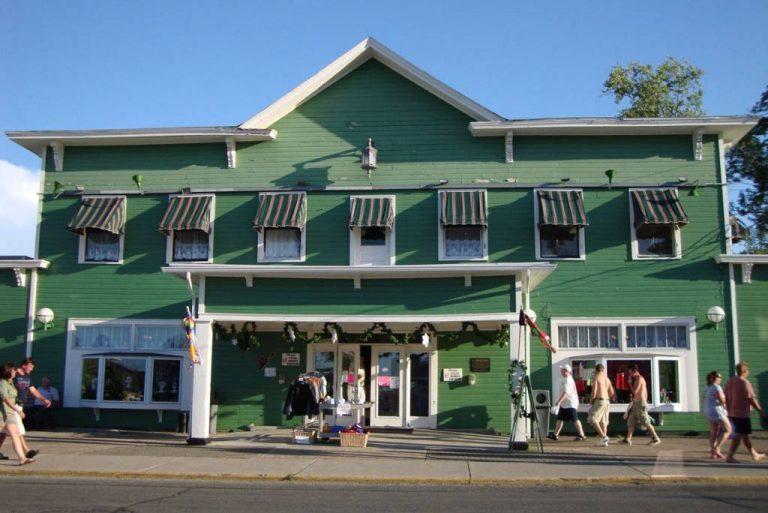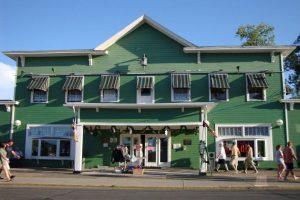 The location is extremely convenient. Whether you are heading back to the mainland or just arriving, The Carriage House is on your way. Minutes from the Jet Express terminal, make sure to stop in a buy all your friends' gifts before taking off. It is adjacent to DeRivera Park and across the street from The Boathouse Bar and Grill.
Items include shot glasses, frisbees, hats, and trinkets that make great souvenirs. Chose something extra special from their collectibles section, toys, clothing, and other exciting accessories. Make sure to buy something for yourself so you can always remember your time on Put-in-Bay.
The Carriage House Location
The Carriage House's next-door neighbor is the beautiful Kimberly's Carousel. This handcrafted carousel was constructed in 1917 by Allen Herschell. The horses are all still original and each one is named. A local favorite is definitely "Petey the Perch."
Spend an afternoon strolling along the streets of downtown Put-in-Bay. Grab a bite to eat at the nearby Village Bakery (make sure to take home some freshly baked pastries), stock up on different types of candy at the Candy Bar, then buy all your Put-in-Bay souvenirs from The Carriage House.
Whether you are traveling with a group of friends or family, there is always plenty to do on Put-in-Bay. The adults in the group will love all the world-class dining and lively bars. The Boathouse is a favorite for live music and juicy burgers. Grab a drink and listen to the band play after a fulfilling day on Put-in-Bay!
The Carriage House Hours
The Carriage House is open daily from 9 AM to 5 PM. They have extended weekend hours as well.